Live Apple Earnings: The Hits and the Misses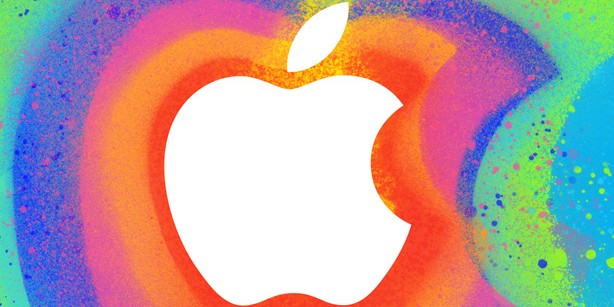 Apple (NASDAQ:AAPL) reported fiscal third-quarter earnings today after the bell, and the results came in ahead of analyst expectations. Shares, which closed the regular session down 1.72 percent, climbed as much as 5.1 percent in post-market trading immediately following the results. Here's an overview of the results:
| | | | | | | |
| --- | --- | --- | --- | --- | --- | --- |
| | Q3'12 | Q4'12 | Q1'13 | Q2'13 | Q3'13 | Q4'13 (guidance) |
| Revenue($) in millions | 34,960 | 35,833 | 54,521 | 43,600 | 35,323 | 34,000 to 37,000 |
| Diluted EPS ($) | 9.32 | 8.67 | 13.81 | 10.09 | 7.47 | $7.96* |
| Gross Margin (%) | 42.8 | 40 | 38.6 | 37.5 | 36.9 | 36 to 37 |
*Average analyst estimate
From the earnings call:
[5:50] Q: When will the share buyback end?
A: During the June quarter, we concluded the first 2 billion dollar ASR program that we started in December, and we did our second ASR program of 12 billion, started at end of April and we received 23.5 shares initially on that. At some point, we'll get the final number of shares. We received about 9 million shares: impact of those in June quarter lowered diluted share count by about 22.9 million shares and if you look into September quarter, before any further buybacks, we would expect to see additional 11 million share bene
Q: I was wondering if you could speak philosophically: is the current mix something we should get used to?
A: Keep in mind we don't project ASPs, but we do have an assumption. If you look underneath the iPhone numbers, we saw significant growth in the lower-price point year over year (the iPhone 4), and that was one of the things — along with the iPhone 5 doing well — that helped us beat expectations.
Cook: We start with the product, because we believe that the most important thing is that our customers want the product and love them. If you don't start at that level, you can end up creating products that people don't want.
[5:45] Q: Can you talk about carrier partners?
A: [About Russia] Russia probably needs some color. That scene suggests that we are selling mostly through retail stores. Our activations in Russia for iPhone set a record last quarter, really happy with how we're doing there. We continue to sell through carriers but contribution is much less than retail organization so far. That's probably not well understood there. Continually looking for other relationships to both add and enhance the ones we've got.
[5:40] Q: "The growth question"
A: We'll see. We're working on something that we're really proud of. We'll see how it goes, but we'll announce things when we're ready.
The million — billion, more likely — dollar question is: What's next for Apple? On the company's last earnings call, CEO Tim Cook indicated that the company would need some more time before it pulled another iRabbit out of its hat. Analysts are looking for the iPhone 5S and perhaps a lower-priced model in the second-half of the year, and investors will have an ear on the earnings call for hints.
International sales accounted for 57 percent of total revenue, down from 66 percent in the second quarter.
Here's how Apple did by operating segment.
And by product:
More from the call: 
[5:37] Q: In China, how do we turn it around? What do we do to make it turn? Press in China — when do we see market turning?
A: important to keep it in perspective: greater china 4.9 billion revenue – significant portion of company…we've grown our business there significantly. we have a strong market there and we've done 27 billion on a trailing basis
— It's comforting to hear Cook say "From an ecosystem point of view, we're attracting a lot of developers from China." If the company continues to pay developers more and invest in distribution, their app ecosystem could support hardware sales.
[5:35] Q: Trade in program: is there any update on that? Is that something that could help margins and emerging market sales?
A: no announcements relative to trade in program, there are a number of channels and the reason it's so attractive: residual value is so high and so much demand for it, that makes the trade in programs more lucrative or win/win for many points of view; no announcements from us
Not opposed to it, see channels doing it, like environmental aspect of it– that part is encouraging
[5:30] China: weaker in quarter although data sheet doesn't really tell complete story; inventory changes: only down 4% from year ago quarter… there has been a more significant drop in Hong Kong — about 20 percent — but its not clear why. Economic activity there is something of a headwind.
— International revenue as a share of total decreased to 57 percent from 66 percent last year in the third quarter.
[5:27] Cook: "If there are lots of other tablets selling, I don't know what they're being used for."
year over year, we had a 2.4 million unit decline, but 80% of that were just due to changes in channel inventory… We've hit within midpoint of range that we expected to hit in iPad unit sales. In terms of how other people are doing, the most recent update I've gotten is that the iPad web share data shows that through the quarter, we accelerated further and iPad accounts for 84% percent of web traffic for tablets… We had double digit unit growth in China, Japan, Latin America, Russia, Middle East, India
— A lot of focus being put on the iPad. Educational program in California is mentioned again. Overall iPad sales growth up just under 20 percent.
[5:23] Q: Despite iPhone upside this quarter, there has been concern at the high-end about reaching a saturation point. What do you think about that? Also, is there anything that can re-invigorate the premium segment?
A: From a growth point of view, for Apple, a key catalyst will always be new products and new services… Cook doesn't necessarily believe the premium market has hit a peak.
— Nothing specific here on the iPhone 5S (as expected). Check out a "leaked image" from a few weeks ago here and speculation on the budget iPhone here.
[5:21] Q: Will new product cycles negatively impact third-quarter gross margins?
A: We're on track to have a very busy Fall, would like to talk about it then. We're expecting margins to be flat but maybe slightly lower.
Apple guided gross margin of 36 to 37 percent for the third quarter.
[5:20] On to fiscal fourth-quarter outlook. Oppenheimer is very excited about new product offerings in the fall and second-half of the year.
revenue between $34 billion and $37 billion
gross margin between 36 percent and 37 percent
operating expenses between $3.9 billion and $3.95 billion
other income/(expense) of $200 million
tax rate of 26.5%
[5:18] Oppenheimer brings up Apple's debt offering.
[5:15] Apple TV on deck. Apple's software segment grew rapidly in the third quarter — revenue was up 25 percent on the year, but down 3 percent sequentially.
Apple ended the quarter with 408 stores, with 27 new store openings on deck for fiscal 13. Retail revenues were down 22 percent sequentially and flat on the year. Average revenue per store was $10.1 million, down from $11.1 million a year ago.
[5:10] Global personal computer market contracted by 11 percent during the June quarter.
Oppenheimer touts U.S. education business, which had a great quarter. He cites a program in Maine, but other educational programs this year include a $30 million initiative in Los Angeles.
[5:08] iPad is ranked #1 in JD Power survey for tablet satisfaction for the second consecutive time. iPads are enjoying increased used by major corporations.
[5:05] Oppenheimer: iPhone takes #1 spot in smartphone market with 39 percent share… the iPhone holds a 62.5 percent share of the U.S. market, according to IDC.