Live: Apple's September Announcements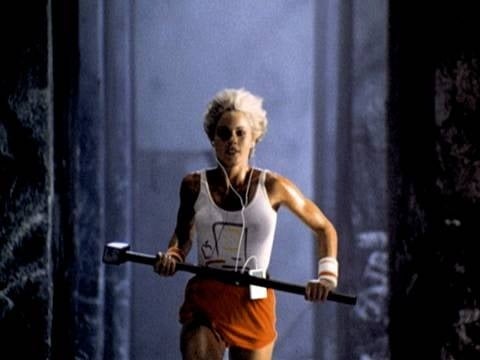 Apple's (NASDAQ:AAPL) introduction of the iPhone in 2007 and the iPad in 2010 shook up the technology world, but in the passing years rival products have narrowed the gap. Its competitors' products are "now are about as close to Apple's devices as they've ever been," S&P Capital IQ analyst Scott Kessler told CNNMoney ahead of the company's September 10 special event. "The question is whether Apple is going to introduce products that are different enough from their competitors." That is an important question to ask because "Apple needs a new 'hero product,'" according to Carolina Milanesi, a consumer-technology researcher with Gartner Research.
From the consumers' perspective, the hope is that Apple will once again show it can create products that wow. The general consensus is that this year's event is drawing no where near as much excitement as the 2012 event, the first post-Steve Jobs iPhone release.
From technology experts, the fear is that Apple Chief Executive Officer Tim Cook is allowing the company to coast on its huge stockpile of cash and its brand's cachet. The criticism that Apple has lost its innovative touch have fallen fast and furious on the company recently. While it has long been seen as a company capable of creating one category-defining product after another — and in fact, Apple build its reputation on that type of creativity — analysts have put forward the thesis that founder Steve Jobs' absence can be seen in the company's product pipeline, which, according to their assessments is populated by nothing but product refreshes.
Apple is notoriously secretive when it comes to its future products. However, thanks to multiple leaks from the Cupertino-based company's China-based supply chain and "unnamed sources" cited by various media outlets, Apple watchers have a fairly good idea about what to expect and what not to expect at the company's upcoming September 10 media event. In general, based on Apple's refresh cycle, most observers are confident that Apple will be revealing an upgraded flagship iPhone, and perhaps the most radical upgrade that the new iPhone 5S is rumored to include is the fingerprint scanner. This biometric technology may simply be used as a secure authentication method for iPhone owners or it may be part of a new electronic payment system.
Additionally, the company is widely expected to unveil a lower-cost iPhone alongside the typical flagship device upgrade, and most observers expect that Apple will provide a release date for the latest iteration of its mobile operating system iOS 7 and for iTunes Radio.
Apple is not broadcasting the event, but CNET and several other outlets are live blogging updates:
– Tim Cook took the stage Tuesday morning at Apple's headquarters in Cupertino, California, saying "I've got some updates on some exciting things happening around the company this month in September."
– The CEO then moved to outline the company's Apple expansion plans. "As many of you know, we've been expanding our retail footprint outside the United States," he said. Now, local outlets are designed to sever 2,000 customers per day, with larger, mostly glass storefronts.
– Apple announced that iOS 7 will be released on September 18, just a few days before the company will begin shipping the new iPhones. "Soon, we're going to witness an event really almost unprecedented in our industry, when virtually overnight hundreds of millions of people download iOS 7," said Craig Federighi, Apple's senior vice president of Software Engineering. Federighi then went on to discuss new features of the operating system, from the the "harmonious layout" of the home screen to the new multitasking view, which looks like a series of cards. Cook then outlined the newly redesigned creativity apps, iWorks suite.
The new mobile operating system will function on the iPhone 4 and later, the iPad 2 and later, the iPad mini and the 5th-generation iPod touch.
– Next, Apple began to talk iPhones. "A couple of you might have been expecting this," Cook said standing in front of a screen emblazoned with a single word: "iPhone." To lengthen the suspense, the chief executive proceeded to recount the history of the iPhone 5, noting that it took the company's "iPhone business " to an entirely new level.
– "In the past, when we've launched a new iPhone, we lowered the cost of the old iPhone, making it more accessible to new people. But this year, we're not going to do that," added Cook. The iPhone 5 will be replaced with two different phones. "This allows us to serve even more customers," he said.
— Phil Schiller, Apple's senior vice president of worldwide marketing, then got on stage to announce the long rumored iPhone 5C. "The iPhone 5C is made with all the incredible technology that customers have loved with the iPhone 5, but there's more, too," he said. "It has an incredible new design. One that's more fun, and more colorful than anything we've made before." The on-stage video screen then showed 5 phones in green, grey, light blue, peach, and yellow. At first glance, the phones look similar to plastic iPhone 5s.
"We took the same fanatical care of how the iPhone 5C feels in your hand," said Jony Ive, Apple's Senior Vice President of Design. The phone was manufactured using a single piece of hard-coated polycarbonate, in which a steel frame was embedded that adds support and doubles as an antenna. As for the screen, the phone has a 4-inch, Retina display. Also, Apple designed custom cases with a "soft-feel silicon rubber," which will sell for $29.
The phone supports more LTE bands than any other smartphone in the world, plus it has Dual-band Wi-Fi and Bluetooth 4.0.
— Next up was the announcement of the iPhone 5S. Schiller called it "perhaps the most forward thinking phone anyone has ever made." It is made of high-grade aluminum, with chamfered edges, and comes in slate, gold, and silver. Also, the iPhone 5S, will be the "world's first and only smartphone" with a 64-bit chip, the brand new system-on-a-chip called the A7.
— The next new technology Apple announced was the "new, five-element Apple-designed lens" with an F2.2 aperture. The camera's sensor has a 15 percent larger active area, but the camera have more pixels. "Bigger pixels make a better picture," said Schiller, and the camera's pixels are 1.5 microns. Additionally, the camera will boost the "true tone flash," with two LEDs: one that is cool and white and another that is warm and amber. Typically, "whatever color your flash it, it's going to clash with the color in the room. … Especially skin tone," explained Schiller. But, the two different LEDs in Apple's new camera can be combine to get the right color balance out of the flash.
— After the brief detour to new camera specifications, Apple announced the long-rumored security feature, the fingerprint sensor. Noting that most smartphone users fail to set up a passcode, the company unveiled the Touch ID Sensor, which is "170 microns thin, senses 500 ppi, [and] scans your sub-epidermal skin layers." The sensor is built right into the home button and can read in any finger orientation. The ring around the home button is a "detection ring" that turns on the sensor. To be clear, the fingerprint sensor is only part of the iPhone 5S, not 5C.
— Users can scan fingerprints to make purchases, including authenticate iTunes for buying apps. The sensor can also handle several different fingerprints so that multiple people can use a single device.
"It's not just rampant technology for technology's sake," explained Ive.
— In total, Apple announced three new technologies: the A7 chip, the new camera, and Touch ID. The company's latest operating system, iOS 7, is 64-bit and supports Touch ID. "This is our most forward-thinking phone yet," said Schiller.
— The iPhone 5S starts at $199 for a 16 gigabyte version, $299 for a 32GB, and $399 for a 64 GB, all with a standard two-year contract. As for the iPhone 5C, the 16 gigabyte version will be sold for $99 and the 32 GB version for $199. The iPhone 5C will be available for pre-order on September 13 and both phones can be purchased beginning on September 20 in the United States, Australia, Canada, China, France, Germany, Japan, Singapore, and the United Kingdom. By the end of this year, the phones will be available in 100 countries and at 270 carriers.
This marks the first time Apple has sold a new iPhone in China at the beginning of a launch.
— One feature that Apple iPhone users have long wanted — the bigger smartphone screen — will not be a part of September's product refresh.
After the new product announcement, shares of Apple were trading down around $7.53, at $498.56.
A CNET poll showed that slightly more than half of respondents, 54 percent, believe that Tuesday's new phone announcements showed Apple is still a leading innovator, while 46 percent believe the company is falling behind.
Follow Meghan on Twitter @MFoley_WSCS
Don't Miss: Study: More First-Time Smartphone Buyers Turn to Apple.