Live From San Francisco: Apple's 'iPad Event'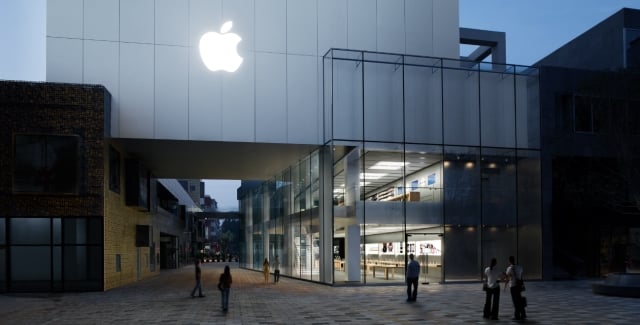 Just six weeks after Apple (NASDAQ:AAPL) unveiled the latest refresh of its smartphone with two new devices — the iPhone 5S and the iPhone 5S — the Cupertino, California-based technology event is holding another special event at San Francisco's Yerba Buena Center.
By and large investors have responded well to the new Apple products; while trading down in advance of the announcement, shares of the company's stock have gained approximately $10, or 2 percent since the September 10 event. It has helped that "in spite of supply constraints and just three weeks of sales, iPhone 5S raced to become the bestselling smartphone model in the U.S. in September," wrote Counterpoint research director Tom Kang. "Samsung Galaxy S4 was the second best-selling model followed by Apple's new iPhone 5C which captured the third spot."
Ahead of the company's latest event, industry experts are fairly sure that Apple will announce the redesigned iPad 5, with the device gaining weight and thickness to make room for the the Retina Display, an iPad with Retina Display, and a release date for OS X Mavericks. Some Apple watchers have also predicted that Apple might build a keyboard into the iPad's Smart Cover accessories, while others believe the fingerprint sensor may make another appearance and a MacBook Pro update will be announced.
In typical Apple fashion, Tuesday's special event began with a video detailing the company's design ethos and how it perfects its products, the same video that kicked off its June Worldwide Developer Conference.
Then Apple Chief Executive Officer Tim Cook began speaking, drawing attention to the various accolades that the iPhone 5S has received. He quoted both Harry McCracken of Time and Walt Mossberg of The Wall Street Journal to illustrate his point, adding that nine million smartphones that were purchased during the first week the two models were available made " it the biggest iPhone launch ever".
"When we see customer response like this it makes all the hard work worthwhile," Cook continued. "All the iPhones ship with iOS 7, the biggest change since the iPhone. David Pogue of the NYT called it 'some of Apple's best work'." Already, users of Apple products have downloaded the operating system 60 billion times.
He then went on to give a little dig to Apple's rivals. "Our competition is different. They're confused," Cook said. "They chased after netbooks. Now they're trying to make PCs into tablets and tablets into PCs. Who knows what they'll do next. I don't know but we do have a very clear direction. We believe deeply in this category and we haven't slowed our innovation."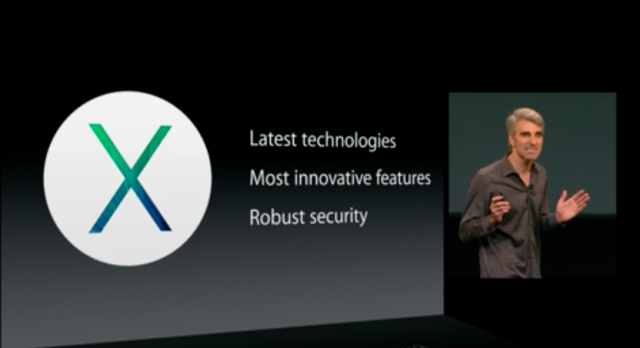 Emphasis of Apple's innovative capabilities began quickly. Craig Federighi, the company's senior vice-president of software engineering, then took the stage to explain OS X Mavericks. Here are the highlights of the  core technologies that will accelerate Macs:
1) "Some of our new Macs include high performance CPU and GPU on same die. OSX used to allocate set amount for CPU – but can allocate dynamically in Mavericks, so gets high performance no matter what you're doing."
2) Mavericks' "compressed memory" capabilities can compress inactive parts of memory, so that space is made for new allocations, allowing 6GB of data to fit into 4GB of system RAM, so that users can run more applications."
3) Federighi then detailed new applications, including Apple maps.
"Fundamentally upgrade your hardware, get more charge out of your battery, get more out of your GPU. We could go door to door but we're software guys and a little shy so we thought we'd do it with code," said Federighi.
In conclusion, Federighi announced: "The days of spending hundreds of dollars to get more out of your computer. Today Mavericks….. is free." The operating system is available for download "even if you never updated, you're on Lion or you're on Snow Leopard, we want this on as many Macs as possible," he added.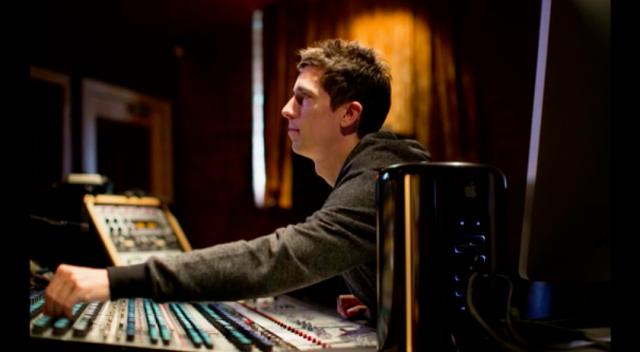 As expected, Apple then unveiled updates to the Macbook line. Phil Schiller, Apple's head of marketing, began by reading out laudatory reviews of the laptop, concluding that the Macbook is "the best-reviewed Mac we've ever made."
The updated 13-inch Macbook Pro, with Retina Display, features Intel's (NASDAQ:INTC) dual-core Haswell chip, 9 hours of battery life, faster flash storage, and Iris graphics — which are 90 percent faster than those of the previous generation. The updated 15-inch Macbook Pro was built on Intel's Crystalwell chip, and it has low-power Iris Pro graphics and up to 8 hours of battery life. Both devices will ship beginning on Tuesday. Contrary to what some Apple watchers were expecting, the company did not announce larger screen sizes.
Next, Eddy Cue, who heads Internet and services for Apple, took the stage to talk about "the biggest updates ever" to OS applications, including iLife. "Brand new versions of iMovie, iPhone and Garageband for iOS 7 and for the Mac. We don't have time to go through all the features," he began. Apple's iWork got an update as well. Plus, with the purchase of any Mac or iOS device, all productivity apps will be available for free. "So I hope you can see why today is the biggest day ever for apps," added Cue.
"These are incredible rich apps," commented Cook, who took the stage next. "When you combine this announcement with the announcement Craig made earlier about these being free, we're turning the industry on its ear… because we want our customers to have the best experience. We think they will love the experience of owning this new software."
"Next up is iPad," he said.
You know you make a good product when people use it, noted Cook, standing in front of this chart: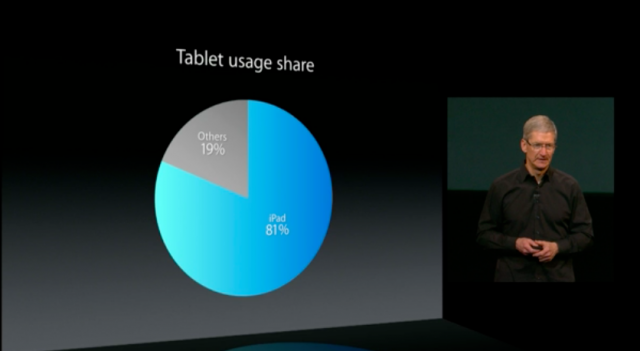 Earlier this month, Apple sold its 170th millionth iPad, and that shows just how successful the tablet, which allows individuals to "hold the Internet" in their hands, has been. That statistic, 170 million iPads sold, contrasts sharply to what many thought about the device when it was first released. "Our most advanced technology in a magical and revolutionary device. But some didn't see the need for it," said Cook. "Others didn't think it could compete with the netbook. Still others doubted it would have any impact on the industry at all." But now, "everyone seems to be making a tablet, even some of the doubters." So Apple is announcing a new iPad generation.
According to Schiller, the newest generation is "thinner, lighter, more powerful than ever before," and so it has been given a new name: iPad Air. The bezel is 43 percent thinner than the previous model, and it weighs just 1 pound, compared to the 1.4-pound weight of the older iPad, making it the lightest model on the market. "All the words and pictures don't do justice to the moment you pick it up and feel it, and you understand why we're so excited," Schiller added.

The iPad Air will contain the same A7 chip that was launched with the iPhone 5S, and it will have faster Wi-Fi, thanks to MIMO (multiple antennas) technology, LTE technology, 5MP iSight camera, new FaceTime HD camera, dual microphones, Siri, and 10-hour battery life. The device will come in silver and white, and space grey and black, and be priced at $499 for 16 gigabytes and $629 for the cell version.
Apple then cued up the traditional Jonny Ive video, which detailed the design behind the device.
As for the iPad Mini, which is a "big hit with customers because it's the complete customer experience," Apple finally gave tablet aficionados what they wanted: Retina Display. It has the "same number of pixels as an iPad Air so it will run all the same apps," said Schiller. "The experience is just amazing," he continued. The device is powered by the A7 chip, with its 64-bit architecture, which is up to 4 times faster at graphics and 8 times faster in graphics tasks. It also features "that great 10-hour battery life," 2 times faster Wi-Fi, and expanded LTE support. Like the iPad Air, the Mini will come in silver and white, and space grey and black, and pricing begins at $399 for the 16 gigabyte model.
In conclusion, Cook said:
"These are products of the innovation that only Apple can deliver. This is what we mean by designed in Apple in California. Other companies would be incredibly proud to have just one of these products. But we couldn't be prouder to present all of them to you in time for the holidays."
Follow Meghan on Twitter @MFoley_WSCS
Don't Miss: Analyst: Apple Will Launch High-Def TVs in Fourth Quarter of 2014.