MacBook Air Floats to the Top Among Light Rivals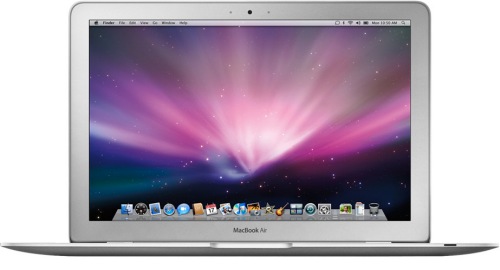 Apple Inc.'s (NASDAQ:AAPL) MacBook Air is dominating the U.S. light-and-thin laptop market. According to data from NPD, the MacBook Air accounted for 56 percent of light-and-thin laptop sales in the U.S. during the first five months of the year.
Positive reviews of the 2013 MacBook Air are causing analysts to expect the popular computer will continue its domination of the light-and-thin market. The new version of the MacBook Air boasts an all-day battery life and a starting price $100 less than older models. The laptop runs on Intel's (NASDAQ:INTC) new Haswell chips. Both MacBooks and Intel chips are known for their impressive battery life, and in combination, the 2013 MacBook Air promises a battery that will last at least 12 hours, though some have reported going even longer without charging up.
Other than the longer battery life and lower price tag, the 2013 model wasn't much changed from previous MacBook Air versions. "As a longtime MacBook Air user, in everyday use — web surfing, social media, HD video playback — the 2013 MacBook Air didn't feel any different than the previous version," one review read.
The remaining 44 percent of light-and-thin laptop sales was made up of ultrabooks sold by various computer makers. Though Microsoft (NASDAQ:MSFT) may be down for now, the company is banking on an array of laptop/tablet hybrids with touch-screens powered by Windows 8 and 8.1 that it believes will stop consumers from needing both a tablet and a PC. Samsung (SSNLF.PK) has also jumped into the hybrid game with its ATIV Q tablet.
Apple hasn't quite taken the hybrid leap yet, leaving the touch-screen technology to its popular line of iPads. While some believe that tablet/computer hybrids are the future of laptop computers, but Apple and its aficionados seem to think the two devices have different functions and should remain separate.
Follow Jacqueline on Twitter @Jacqui_WSCS
Investing Insights: Will The iWatch Send Apple Higher?