Meet Apple's E-Book Antitrust Monitor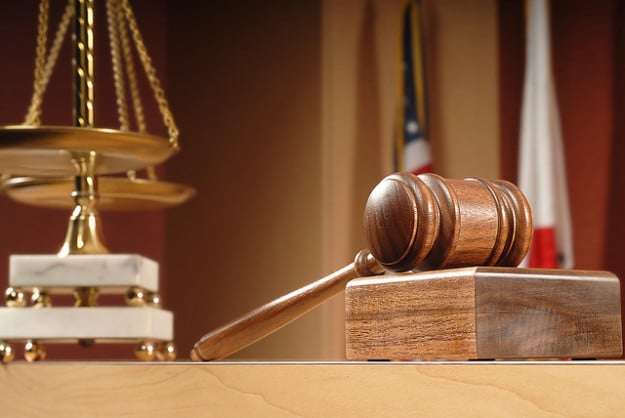 Judge Denise Cote has appointed an "External Compliance Monitor" to oversee and review Apple's (NASDAQ:AAPL) internal antitrust compliance policies as stipulated in the injunction won by the U.S. Department of Justice earlier this year. As reported by CNET, Judge Cote appointed former Assistant U.S. Attorney and Justice Department Inspector General Michael Bromwich, one of the two candidates proposed by the government.
Bromwich has previous experience as a monitor for both a police department and the oil industry, noted CNET. According to the injunction, Apple is to be monitored for a period of at least two years. However, the court has the option to extend the injunction if it feels that the circumstances require it.
In July, Judge Cote ruled that Apple violated antitrust laws when it conspired with multiple publishers to fix prices in the e-book business. Last month, she issued an injunction against Apple that places restrictions on how the Cupertino-based company can conduct its e-book business.
Besides being overseen by a compliance monitor, Apple is not allowed to enter into "any agreement with an E-Book Publisher relating to the sale of E-books that contains a Retail Price MFN [most favored nation]" for five years. The government contends that Apple colluded with five other publishers in adopting agency model contracts with MFN clauses that eventually forced Amazon (NASDAQ:AMZN) to also adopt the same model and raise its e-book prices.
The injunction also imposes a staggered contract renegotiation schedule with the five settling publishers. However, both Apple and one of these publishers — Simon & Schuster — are currently appealing the injunction.
According to GigaOM, Simon & Schuster is appealing the renegotiation schedule constraint since it goes beyond the limits imposed on it in its original settlement deal with the government. Although Apple has yet to present its appeal arguments, the company has previously argued that the judge made an error in the original trial by not allowing it to use evidence that would have rebutted the government's accusations of anticompetitive conduct.
Here's how Apple has traded over the past five trading sessions.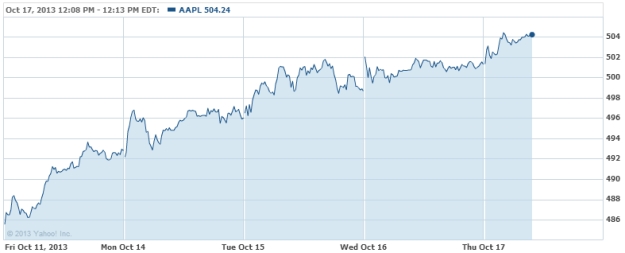 Follow Nathanael on Twitter (@ArnoldEtan_WSCS)
Don't Miss: Samsung Loses to Apple, Again.