Mercedes-Benz Next Up to Bat in the Google Glass Game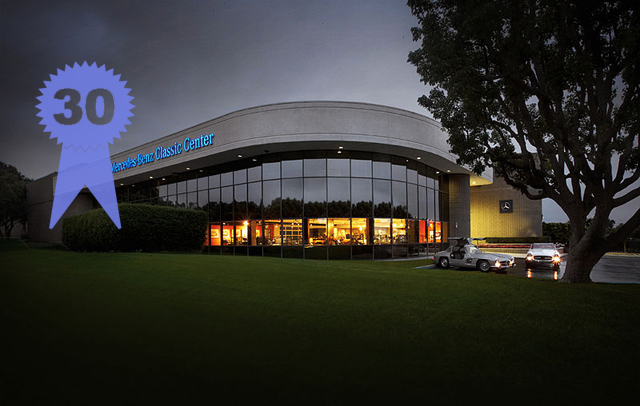 New industry sources reveal that Tesla Motors (NASDAQ:TSLA) isn't the only automaker preparing to partner up with Google (NASDAQ:GOOG) in order to employ its highly anticipated Glass technology almost immediately upon its arrival – Mercedes-Benz wants in on the fun, too.
According to Wired, the German automaker is already testing out Google Glass, discerning how the new technology can function in its own vehicles. With Mercedes-Benz's comprehensive infotainment system and Apple (NASDAQ:AAPL) iPhone integration, it's no secret that the car manufacturer prides itself on being on top of technology — and now, it is ready to take that integration one step further with Google.
Mercedes's research center in Silicon Valley has doubled its resources and employees in an effort to successfully implement these new high-tech offerings, Wired reports. So far, it looks as if the Glass will initially complement the luxury cars in the navigation department, offering step-by-step directions via a heads-up display.  This is the first step the German automaker will take to implement the technology, but our guess is that it won't be the last.
The navigation application already has a functioning prototype. However, there are still some significant glitches that Mercedes will have to overcome. The main one? In its current state, Mercedes's Digital DriveStyle App only functions with iOS devices because the car company maintains that most of its drivers are Apple users.
It's obviously an issue, then, that the app doesn't work with Android. It's something Mercedes will work to change, especially since a key step in the navigation process is having the system re-transfer the data back to Glass after the driver reaches his or her destination. If the information can't get sent back from the car to Glass, Wired reports that Mercedes has to do it manually, in a multistep process that might just prove to be more work than it's worth and thus deterring drivers from employing the technology.
But Johann Jungwirth, Mercedes's North American research and development president and CEO, maintains that the Glass technology is still a work in progress and will likely look very different at its launch. He told Wired: "This is, perhaps, not how we will accomplish it when we launch it as a product. As we are in talks with Google about making a direct connection to Glass work, but it is how our prototype works today."
So we can look forward to two future promises by Mercedes: Google Glass implementation and Android integration. The only question that still remains is how lawmakers will respond to this new automotive technology innovation. Regulators have recently passed stricter laws that ban the use of mobile devices while driving, so it will be interesting to see whether these rules adapt to accommodate Google Glass technology.
Certain safety regulators are already banning the Google Glass even before its launch. The U.K. Department of Transportation warned that the technology will not be permitted on the region's roads, and that legislation is also extending to the United States: West Virginia lawmakers already introduced a bill that makes it illegal to drive on state roads while "using a wearable computer with mounted display."
So even though Mercedes's new technology might not have an easy road, the German automaker remains fixed on getting it out there nonetheless.