Microsoft Approaches 100,000 Apps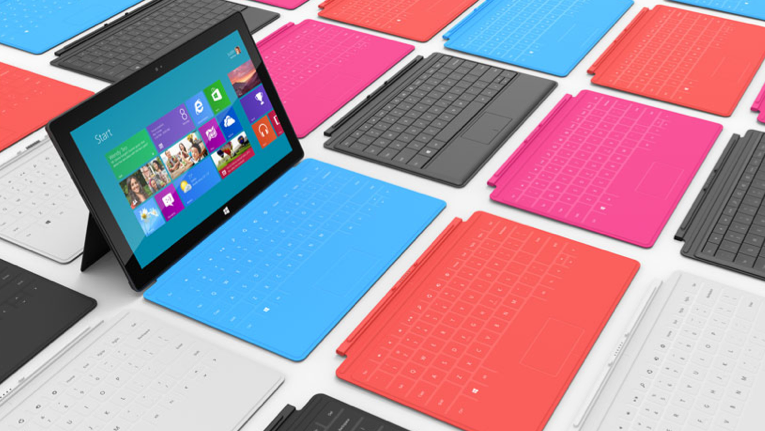 Microsoft Corp. (NASDAQ:MSFT) Chief Executive Officer Steve Ballmer expects the Windows Store to pass the 100,000-app mark by the end of this month.
The company's CEO made the announcement to more than 6,000 attendees and 60,000 web viewers while demonstrating Windows 8.1 at the annual Build Conference in San Francisco on Wednesday.  "Within this month, I think we'll pass the 100,000-application mark in the Windows Store. But of course, as important as those 100,000 applications are, they join a list of literally millions of applications that people use on Windows today," Ballmer said.
"In our instrumented versions of Windows, with your permission, when you feed us back data, we get to see the numbers of applications that we have instrumented versions. And we literally have data that shows us approximately 2 to 3 million applications in production on Windows on a daily basis. However this upcoming significant milestone for Microsoft pales in comparison to its major competitor Apple Inc. (NASDAQ:AAPL) with its App Store approaching 1 million apps and Google (NASDAQ:GOOG) Play not far behind.
Part of Microsoft's problem has been persuading developers to create apps for Windows 8 and the little-used Windows Phone, given that almost all smartphone and tablet owners are using Apple's iOS or Google's Android system.
Microsoft has had trouble winning over developers who would prefer to just focus on iOS and Android apps, as the two platforms already have much larger user bases, which means more buyers for their apps
"I haven't really considered it, No," Sam Redfern of Psychic Software, maker of the 'Let's Break Stuff!' game, available on Android, iOS and even the BlackBerry PlayBook, told Reuters when asked about developing for Windows. "It never seemed like a particularly worthwhile undertaking, in terms of potential revenue."
Developer at Mojang, Markus Persson, whose 'Minecraft – Pocket Edition' is a top-seller on both iOS and Android, agreed, saying Microsoft's market was too tiny. "Both Symbian and Blackberry have more users than Windows Phone," Persson said.
However other developers such as Manav Mishra, director of engineering at the Barnes & Noble Inc. (NYSE:BKS) unit that creates apps for its Nook e-reader, have a more positive outlook on Windows' growth in the app market. "I feel like Microsoft can actually seriously compete in the mobile ecosystem now. Windows 8.1 finishes the journey Windows 8 started and I think it evens the playing field for Microsoft quite a bit, which wasn't the case before," Mishra said.
During the conference Microsoft also announced that Facebook (NASDAQ:FB) Flipboard and the National Football League had all agreed to bring applications to the Windows 8 environment. Mike Chambers, director of engineering at Facebook, said, "Facebook has always believed in connecting everyone, everywhere, on every device. Given our strong and longstanding partnership with Microsoft, this is an exciting way to advance that vision."
Investing Insights: Is Yahoo! Poised For A Breakout Year?