Microsoft Buys Nokia, Time Warner-CBS Fight Is Over: Morning Buzzers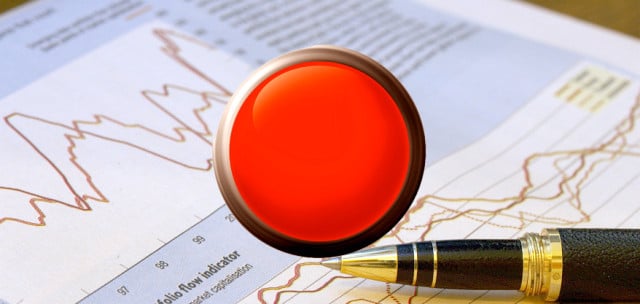 U.S. stock futures rose Tuesday morning as investors waited on a report that may show manufacturing expanded in August, rounding out a good summer for the sector. Another report due out later Tuesday is expected to show that construction spending increased in July. Investors are also waiting for a labor report due Friday that will likely play a large role in whether the Federal Reserve decides to start curbing stimulus after its September 17-18 meeting.
Futures at 8:30 a.m.: DJIA: +0.58%, S&P 500: +0.82%, NASDAQ: +0.65%.
Here's your cheat sheet to what's buzzing this morning.
Microsoft (NASDAQ:MSFT) agreed to purchase Nokia's (NYSE:NOK) mobile phone unit, patents, and mapping services for a total of $7.2 billion. Nokia's phones already use Microsoft's Windows Phone software. The company's Canadian head, Stephen Elop, will lead Microsoft's mobile devices unit, and his name has even been tossed around as a possible replacement for retiring Microsoft CEO Steven Ballmer. Nokia used to dominate the mobile phone market, but has since fallen far behind rivals Apple (NASDAQ:AAPL) and Samsung (SSNLF.PK) in the highly competitive market.
Verizon Communications (NYSE:VZ) has moved forward with readying investments to purchase Vodafone's (NASDAQ:VOD) stake in Verizon Wireless, which will cost Verizon Communications $130 billion. Verizon has begun syndicating a $61 million bridge loan, sources told Reuters. The acquisition is expected to close in the first quarter of next year. Verizon will pay Vodafone $58.9 million in cash and will back the rest of the deal with loans, the sources said.
Time Warner Cable's (NYSE:TWC) dispute with CBS Corp. (NYSE:CBS) has finally been settled, to the disadvantage of Time Warner. The cable provider was forced to pay a significant increase in retransmission fees, although the figure was still below $2 per subscriber per month, sources told Bloomberg. Thus ends the monthlong blackout of CBS programming from Time Warner Cable. The agreement comes just in time for National Football League games, some of the most lucrative programming on television, to start broadcasting.
GlaxoSmithKline (NYSE:GSK) had previously apologized for bribery practices in its Chinese operations and blamed the practices on a few employees in the company's China business. Now, Chinese state media are saying the practice was orchestrated by the British company and was not the work of a few employees, Reuters reports. Some detained GSK executives in the country said that the company set sales goals that would be impossible to fulfill without the use of bribery. So far, GSK officials have not commented on the accusations.
Follow Jacqueline on Twitter @Jacqui_WSCS
Don't Miss: Google and Microsoft Agree: Release More Snooping Data.