Microsoft Debuts Xbox One, Lions Gate Releases 'Catching Fire': Morning Buzzers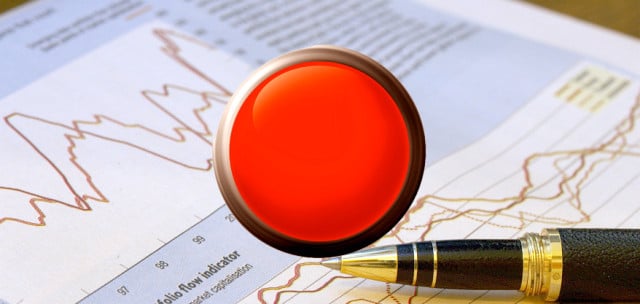 U.S. stock futures rose slightly on Friday morning after the Dow hit a record high to close trading on Thursday. Data showing improvements in the labor market and consumer sentiment pushed the Dow above 16,000 for the first time on Thursday. The positive economic data could cause the Federal Reserve to begin tapering asset purchases sooner than expected, but it also seems as though the economy could be ready for it.
Futures at 8:30 a.m.: DJIA: +0.12%, S&P 500: +0.08%, NASDAQ: +0.2%.
Here's your cheat sheet to what's buzzing.
Pandora Media Inc. (NYSE:P) reported third-quarter earnings after the closing bell on Thursday that came in line with analyst estimates. Pandora reported a loss of 1 cent per share on sales of $180.4 million compared to last year's gain of 1 cent per share on sales of $120 million. Earnings came in at 6 cents per share; analysts had expected the company to earn 6 cents per share and report sales of $177 million, according to MarketWatch. Pandora is being closely watched as Apple (NASDAQ:AAPL) released a competing online radio service, iTunes Radio, this fall.
Lions Gate Entertainment (NYSE:LGF) may see even higher profits than expected from the Hunger Games sequel, Catching Fire, which was released at midnight on Friday. Seeking Alpha says there has been a "frenzied pre-release demand for tickets" and believes that the film could pull in more than $180 million at the box office over the weekend, while others including Lions Gate have set slightly lower guidance of between $160 million and $175 million. Industry watchers interviewed by The Wall Street Journal think Lions Gate's Catching Fire will break the record for the biggest 2-D opening weekend box office performance.
Time Warner Cable (NYSE:TWC) should start preparing itself to hear a bid from Charter Communications (NASDAQ:CHTR). According to a Wall Street Journal report citing people familiar with the matter, Charter is preparing loans to finance a cash and stock bid for Time Warner that has been rumored about for a while. Charter, which is backed by Liberty Global's (NASDAQ:LBTYA) John Malone, wants to merge with Time Warner, as Malone believes that consolidation in the pay-TV industry is necessary for the service's survival.
Microsoft Corp. (NASDAQ:MSFT) released its Xbox One video game console on Friday, a week after the debut of Sony's (NYSE:SNE) competing PlayStation 4. Sony sold 1 million PS4s in the first 24 hours the device was on sale, so Microsoft is facing some stiff competition. USA Today reports that customers have been lining up outside stores around the country for hours, waiting to pick up the new Xbox. Microsoft's goal was to build a device that would appeal to both hardcore gamers and non-gamers who can use the device and its apps as the centerpiece of their living room entertainment.
Follow Jacqueline on Twitter @Jacqui_WSCS
Don't Miss: Microsoft Says: Skip Work and Play Xbox Today.