Microsoft Gets Desperate With New iPad Trade-In Promotion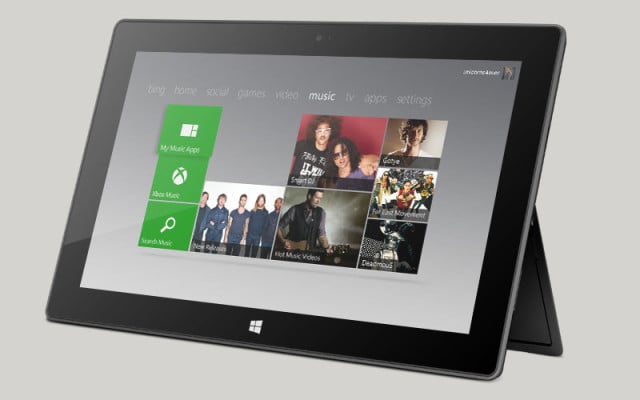 In what may be a last-ditch effort to keep its Surface product line afloat, Microsoft (NASDAQ:MSFT) is running an iPad trade-in promotion for a limited time. Until October 27, Apple (NASDAQ:AAPL) users can take their "gently used" iPads to select Microsoft retail stores and exchange them for a $200 gift card.
Although the gift card is good for any product in Microsoft's store, the promotional offer notes that the Surface RT starts at $349 and the Surface Pro starts at $799. Microsoft has struggled to sell both its tablet models since the first one had its debut last year. Last month, Microsoft even dropped the price of its Surface Pro model by $100 in an effort jump-start sales.
The Redmond, Washington-based company revealed in its fourth-quarter fiscal year 2013 earnings report that it had to take a $900 million write-down due to "Surface RT inventory adjustments." Although Microsoft's Windows operating system dominates the PC market, it has failed to make an impression in the rapidly growing tablet sector.
Although there are likely many reasons why Microsoft's tablets have failed to catch on with consumers, some commentators have faulted the unusual Windows 8 operating system. Many users were already comfortable with Windows 7 and reluctant to adopt a new touch-based version of Windows.
Consumers might have also been confused by the lack of obvious differences between the Surface Pro and the Surface RT. And Microsoft's decision to sacrifice battery life for processing power in an attempt to impose PC qualities on a tablet may have been the ultimate item that doomed the Surface.
According to the latest IDC data, Apple's iPads accounted for 32.4 percent of tablets shipped worldwide in the second quarter of 2013. Similarly, Apple's iOS held a 32.5 percent share of the worldwide tablet operating system market. Meanwhile, the Windows and Windows RT operating systems held a 4 and 0.5 percent share of the global market, respectively. A number of analysts expect Apple to unveil a fifth-generation iPad and second-generation iPad mini sometime before the end of the year.
Follow Nathanael on Twitter @ArnoldEtan_WSCS
Don't Miss: 3 New Technologies Aiming to Redefine Television.