Microsoft Is Bringing "Smart Home" Closer to Reality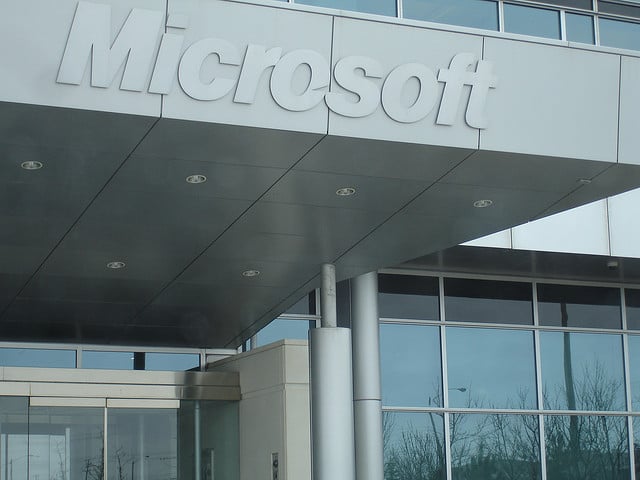 Microsoft Corp. (NASDAQ:MSFT) is working to create an operating system for homes and businesses that will allow things like temperature control and security cameras to be monitored and changed via the Web, while working together in the same system.
The operating system, called Lab of Things, will make it easier for various Internet-controlled systems to work together, and will also provide a launching pad for developers to create apps for the home. There are plenty of online-based home products, including temperature control and security cameras, but they are typically difficult to install and work separately. Microsoft is looking to create an operating system that would allow many different home controls to work together.
Microsoft presented the project at its annual Faculty Summit, which was reported on by MIT Technology Review. Microsoft researcher Arjmand Samuel announced the software, citing the need for an easier system for home automation devices, as the current lack of a centralized system is holding back further research and product development. According to Samuel, having a common platform will make it easier for researchers to develop and test different products, meaning the development of a "smart home" will move along much more quickly.
The software is available for purchase on its website. Once installed into a home computer, it will pick up any home automation products sharing the same network.
In different demonstrations, Microsoft researchers showed how the software could send an email alert if a door was opened, allow a user to view security camera footage remotely, and even use sensors to monitor electricity and water usage along with a resident's daily routines, to save energy without having to change habits.
In a presentation at the Faculty Summit, Kamin Whitehouse demonstrated how the software "can identify the floor plan of the house, which people are in the house, which rooms they're in, and the electrical and water usage. No configuration [is] required. You open your phone app and it's there."
There are still significant hurdles to cross before the concept of the "smart home" can be widely adopted. Due to the expense and difficulty of installing so many sensors, some researchers have suggested that the technology would be more useful for commercial spaces than personal homes for now.
Microsoft has fallen behind tech giants Apple Inc. (NASDAQ:AAPL) and Samsung Electronics (SSNLF.PK) in the development of mobile technology like smartphones and tablets, its search engine Bing has been unable to compete with Google (NASDAQ:GOOG), and the company has been hit hard by a drop in PC sales. This project shows the company is still capable of innovation. If the smart house idea takes off for homes or businesses, Microsoft is a step ahead with its Lab of Things software.
In the wake of the recent NSA scandal that has stirred up worries about Internet privacy, people may not want technology monitoring their activities in their own homes, even if it did offer some conveniences.
While Microsoft has been adamant that it does not share personal information with the NSA, it is one of the many tech companies facing criticism for providing the government agency with data. The company is working to reveal more about what kind of information it shares with the government, but privacy concerns would be a major deterrent to people considering installing Lab of Things in their homes.
Follow Jacqueline on Twitter @Jacqui_WSCS
Investing Insights: Can HP Continue This Bullish Run?