Microsoft Is Sticking with Ballmer's Restructuring Plan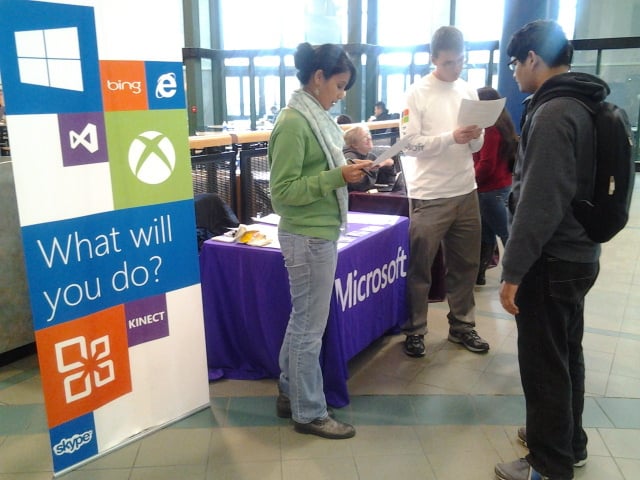 Details about Microsoft's (NASDAQ:MSFT) restructuring have been slowly leaking out of the company's Redmond, Washington, headquarters. A more formal memo on the restructuring is expected to come out later Monday, but a source familiar with the changes outlined some of the changes for AllThingsD.
CEO Steve Ballmer announced the planned restructuring, which will be the biggest changes the company has undergone in a decade, in July. The reorganization plan is called "One Microsoft" and was designed so that Microsoft would focus more on its hardware and Internet-based products while requiring more collaboration between different divisions. These changes are similar to the structures that have led to great success for Microsoft rivals Google (NASDAQ:GOOG) and Apple (NASDAQ:AAPL).
According to sources who spoke to AllThingsD, Windows head Terry Myerson will be in charge of numerous divisions within Windows. Leaders from development, test and program management, and heads of the Windows Phone, tablets, PCs, and Xbox divisions will all report to Myerson. Henry Sanders will be head of development, Chris Jones will lead services, and Marc Whitten will run the Xbox team.
One element of the reorganization is the company's decision to put its phone, tablet, and laptop projects together in one division, which will be led by Joe Belfiore, who worked on Windows Phone. The move suggests Microsoft is betting that laptop-tablet and phone-tablet hybrids will become more popular in the future, and that the divisions between those devices aren't cut and dry.
Two experienced leaders whose names were not mentioned are Grant George and Jon DeVaan. For now, it's uncertain whether George and DeVaan will be taking on other roles or leaving the company, but according to the sources who spoke with AllThingsD, some in the Windows team aren't happy with the decision to ignore these company veterans.
The past few weeks have been chaotic for Microsoft, as Ballmer announced he'll be leaving the company within the next year, Microsoft bought Nokia's (NYSE:NOK) hardware division to expand its smartphone offerings, and senior staff scrambled to assure employees that the restructuring was still going as planned despite Ballmer's departure.
Follow Jacqueline on Twitter @Jacqui_WSCS
Don't Miss: Microsoft Barrels Ahead with New Surface Tablets.