Microsoft Presses EU to Alter Patent Court Rules and 2 More Heavily Traded Stocks to Follow
Microsoft Corp. (NASDAQ:MSFT): Current price $32.85
Microsoft, Google Inc. and a minimum of 12 other companies have pressed the European Union to modify its draft rules that will guide the manner in which the bloc's first patent court operates. On Thursday, the firms sent a letter to EU institutions, saying in part that, "We appreciate that Europe has long worked towards a unified patent system, and we hope the proposed new system will be a significant step forward. We are concerned" that aspects of the draft rules "may undermine these benefits by creating significant opportunities for abuse." Back in February, EU ministers cleared plans to establish the first patent court, okaying a common patent system following a decades-long deadlock on the plans.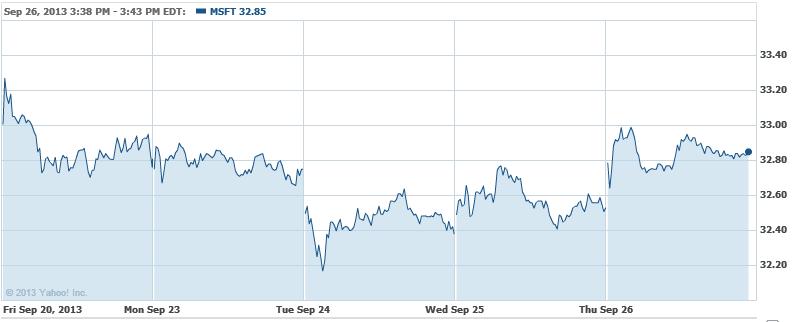 Yahoo! Inc. (NASDAQ:YHOO): Current price $32.61
Yahoo! shares are up more than 3.6 percent Thursday, briefly touching $33. This week, media reports indicated that Alibaba Group, in which Yahoo holds a large stake, has been valued up to $120 billion by investment banks as its gets ready for its initial public offering. There seems to be another reason why Yahoo reaching $33 a share is significant, which is said to be Microsoft Corp.'s high-end bid for the former during failed merger negotiations in 2008.

Ford Motor Co. (NYSE:F): Current price $17.22
Ford is banking on Russia's economy rebounding, and is thus expanding its joint venture with the Russian carmaker Sollers. Ford Sollers will set up a new, multisite research and development center in Russia that will center upon fitting Ford cars to the local market. The joint venture headquarters in Moscow and operates facilities near St. Petersburg and also in Tatarstan, producing eight models. Ford, General Motors and European car makers like Renault and Fiat have invested notably in production facilities in Russia, while its economy has expanded in recent years.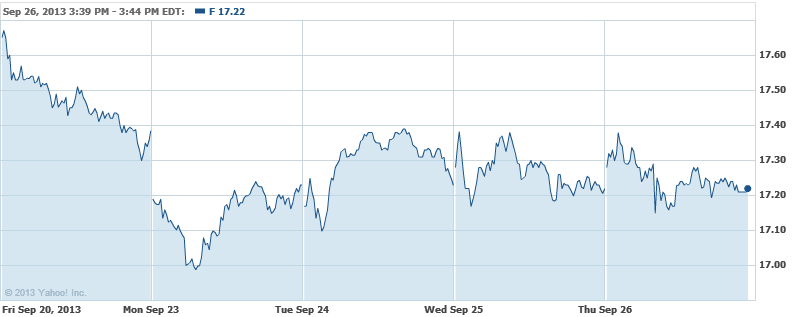 Don't Miss: Microsoft Will Pay You to Ditch Apple