Microsoft Promises to Protect Customers From 'Government Snooping'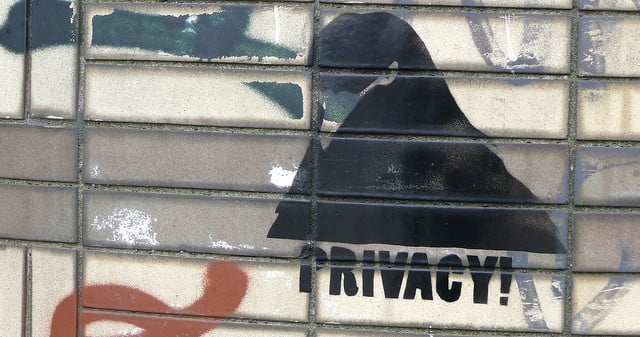 Microsoft Corp. (NASDAQ:MSFT) has announced that it's ramping up security efforts on its products to protect users' private information from being seen by government agencies that the company believes are acting outside the law. Microsoft announced on Wednesday a new project aimed at "protecting customer data from government snooping" by adding more encryption to its products, making its software code more transparent so that customers can see there's no back doors allowing government access, and reinforcing legal protection of its customers when asked by the government for private information.
After the National Security Agency scandal erupted earlier this summer, tech companies found themselves under fire from customers both in the U.S. and abroad about their willingness to provide the government with private information on the users of their services. It's been estimated that the scandal could cost the U.S. tech industry billions of dollars in foreign business and has given the companies some pretty bad press in recent months.
Microsoft's General Counsel and Executive Vice President of Legal and Corporate Affairs Brad Smith said in the company's announcement, "Like many others, we are especially alarmed by recent allegations in the press of a broader and concerted effort by some governments to circumvent online security measures — and in our view, legal processes, and protections — in order to surreptitiously collect private customer data."
"If true, these efforts threaten to seriously undermine confidence in the security and privacy of online communications. Indeed, government snooping potentially now constitutes an 'advanced persistent threat,' alongside sophisticated malware and cyber attacks," Smith goes on to say.
According to a report from the Washington Post, Microsoft has been criticized for being too lax about encryption and not resistant enough to government surveillance projects. Now the company is trying to fix that image and assure customers both domestic and abroad that they're protected. Other companies called out during the scandal, including Google Inc. (NASDAQ:GOOG) and Apple Inc. (NASDAQ:AAPL), have responded by increasing their transparency about government requests for customer data. Both companies have recently released reports detailing as thoroughly as legally possible the information the government asks for.
"Ultimately, we're sensitive to the balances that must be struck when it comes to technology, security, and the law. We all want to live in a world that is safe and secure, but we also want to live in a country that is protected by the Constitution," Smith concluded.
Follow Jacqueline on Twitter @Jacqui_WSCS
Don't Miss: Apple Retailer Says Mac Pro Will Go on Sale December 16.