Microsoft Restructuring: It's Time to Change à la Apple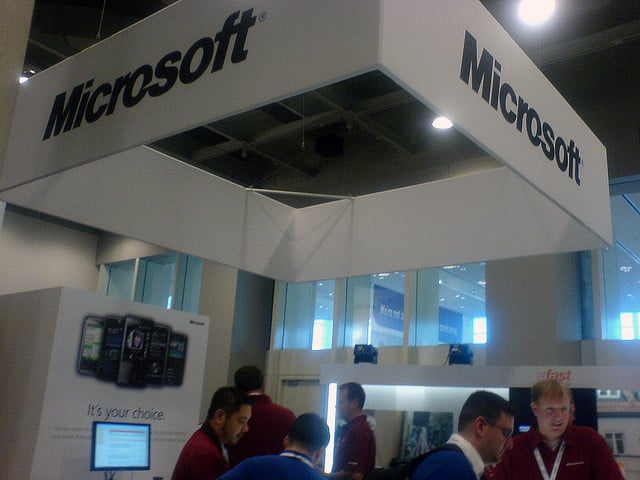 Microsoft (NASDAQ:MSFT) announced Tuesday what many would call a reorganization, and what Chief Executive Officer Steve Ballmer described as a "far-reaching realignment of the company that will enable us to innovate with greater speed, efficiency and capability in a fast changing world."
In an emailed memorandum to employees titled, "One Microsoft," Ballmer wrote that the new direction would help the company better execute its "strategy to deliver a family of devices and services that best empower people for the activities they value most and the enterprise extensions and services that are most valuable to business." The main point of the restructuring is to focus on a single strategy, rather than a "collection of divisional strategies," in order to better operations and company performance. After all, in an accompanying strategy document titled "Transforming Our Company," he noted, "as the times change, so must our company."
Both documents were sprinkled generously with terms like "vision" and "potential." But, underneath the expressive language, a drastic restructuring was outlined.
Noting how far the company had come from its earliest vision — which was to put a personal computer on "every desk and in every home" — Ballmer's memo was meant to serve as a case study in how far Microsoft could expand its scope. Last year, the company began manufacturing some of its own hardware, launching the "devices and services chapter" of the company's history and embarking on a "new strategy to realize our vision." Now, going forward, the company's strategy will focus on creating "a single experience for everything in a person's life that matters."
Ballmer said to accomplish this goal, Microsoft would have to leverage its strengths: the Windows PC, the Xbox, Microsoft Office, and enterprise products like Windows Server and Exchange.
In practice, the new strategy means the company will be conducting a major shift in management, including an elimination of all the company's unit president titles in favor of executive vice president positions. In addition, the new plan will require more collaboration across the new divisions. "We will see our product line holistically, not as a set of islands," wrote Ballmer. "All parts of the company will share and contribute to the success of core offerings, like Windows, Windows Phone, Xbox, Surface, Office 365 and our EA offer, Bing, Skype, Dynamics, Azure and our servers."
The new divisions, organized by function, will be: Engineering, Marketing, Business, Development and Evangelism, Advanced Strategy and Research, Finance, Human Resources, Legal, and COO. These units will also be broken down further. For example, the engineering division includes Operating Systems, Applications and Services, Cloud and Enterprise, and Devices and Studios.
Ballmer noted that Microsoft's new structure depends on extremely coordinated processes across all divisions of the company. That requirement could be the most difficult and worrisome aspect of the new organization, as it is no easy task to accomplish. "Collaborative doesn't just mean 'easy to get along with,'" wrote Ballmer. "Collaboration means the ability to coordinate effectively, within and among teams, to get results, build better products faster, and drive customer and shareholder value."
"Unity" is now Ballmer's watchword, and "One Microsoft all the time" is his guiding mission. In that statement, and throughout the memorandum, he sounded just a little like the head of one famously highly integrated company, Apple (NASDAQ:AAPL). "We will strive for a single experience for everything in a person's life that matters. One experience, one company, one set of learnings, one set of apps, and one personal library of entertainment, photos and information everywhere," Ballmer wrote. "One store for everything. Microsoft has the clear opportunity to offer consumers a unified experience across all aspects of their life, whether the screen is a small wearable, a phone, a tablet, an 85-inch display or other screens and devices we have not yet even imagined."
At the end of the letter to Microsoft employees, Ballmer added, "Let's go."
Follow Meghan on Twitter @MFoley_WSCS