Microsoft Shows Weakness With This Tablet's Price Cut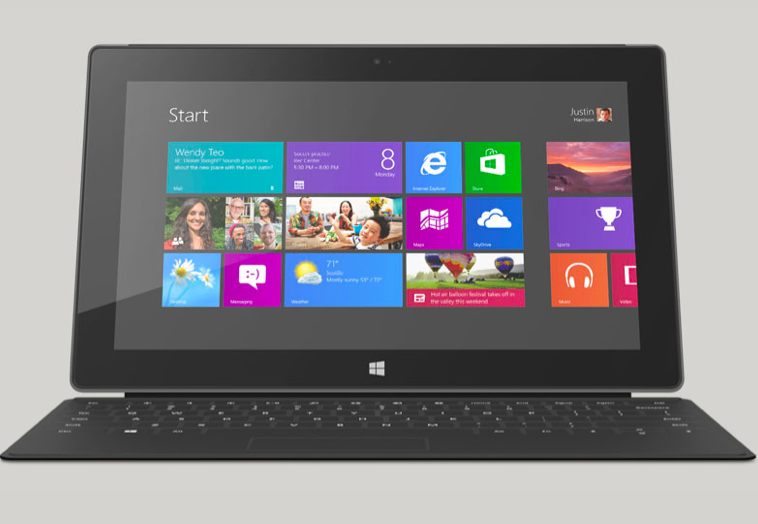 Back-to-school specials are revenue boosters — sales aimed at cranking up volume before the holiday season kicks into effect. When a sales price becomes the starting point, that's a bad sign for product performance. Following other tablet struggles, Microsoft (NASDAQ:MSFT) is facing that problem with its Surface Pro line and the special deals will become the permanent list price of this weak seller, according to Neowin.
As per Microsoft, the Surface Pro 64 GB model will start at $799 from now on, its "$100 off" sale price that was supposed to end August 29. The Surface Pro's 128 GB version will also keep its sale price of $899 in all markets moving forward. After trying to get this tablet going, it appears Microsoft has another losing product on its hands.
The slump began with dismal Surface RT sales, forcing Microsoft to post a $900 million charge (loss) on its investment in the tablets through the last fiscal year, AllThingsD reported. Ongoing complaints about the battery life of the Surface Pro are hurting sales and, with the price cut permanent, profits will be affected on every product sold in the future. Microsoft framed the price cut's permanence as a way of getting its happy consumers more of what they love.
"People who buy Surface love Surface, and we're eager for more people to get their hands on this incredible device," Microsoft reps told AllThingsD. The success of Windows 8 continues to hinge on products like the Surface Pro and Surface RT, adding to the pressure Microsoft will face in the coming months. Industry analysts considered the price point of Surface tablets too close to that of Apple's (NASDAQ:AAPL) iPads.
In July, Microsoft cut the price of its Surface RT by $150 — nearly one third of the total cost of its 32 GB version. The $100 off Surface Pro 64 GB and 128 GB tablets will be a good start toward peeling off customers with an Apple tablet on their minds. Toward the end of Friday trading in New York, Microsoft was down 4 percent on the week.