Microsoft Updates Windows for New Nokia Devices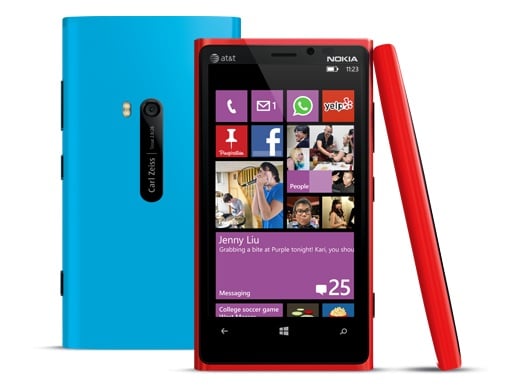 Microsoft (NASDAQ:MSFT) announced Monday that it's updating its Windows 8 operating system to prepare for the launch of new Nokia (NYSE:NOK) smartphones and tablets at an event in Dubai on October 22.
The Windows 8 Update 3 will include support for larger, high-resolution screens and the Qualcomm (NASDAQ:QCOM) Snapdragon 800 processor. Darren Laybourn, corporate vice president of Windows Phone, said in a press release that the update would allow for future devices with 5- or 6-inch screens, which backs up rumors that Nokia has been developing a "phablet," or a cross between a smartphone and a tablet, that will be unveiled at the launch event later this month.
Other changes to the operating system include a "driving mode" that prevents calls, emails, texts, and other distractions from coming through while driving. Driving mode has the option of sending an automatic response to anyone who tries to contact you while driving to let the person know that you'll get back to them later.
There will also be more ringtones, a screen rotation lock to stop the phone's screen from switching between vertical and horizontal (which frequently happens when trying to use a device while in a reclining position), and improved storage management to more easily see what's taking up memory on your device.
The Nokia launch event was originally scheduled for September but was pushed back due to Microsoft's acquisition of Nokia's devices and services unit. One of the more interesting devices planned for that launch is rumored phablet. Windows 8 Update 3′s improvements for high-resolution screens that will support home screens six tiles across instead of the regular four is more evidence that a Nokia phablet running on Windows is coming soon.
"A bigger Start screen means the ability to pin even more of the people, info, and apps that matter to you. Built-in apps and Hubs like email, Photos, People, and Music and Videos will also be carefully scaled to take full advantage of the additional real estate on 6-inch screens," Laybourn said.
While phablets were originally dismissed as being too clunky, new research from IDC has suggested that the devices will eventually eat away at tablet market share the same way tablets have been killing the demand for personal computers. Of more concern for Nokia with these new devices is whether the Windows operating system can catch on against industry behemoths Apple (NASDAQ:AAPL) and Google (NASDAQ:GOOG)'s Android.
Follow Jacqueline on Twitter @Jacqui_WSCS
Don't Miss: Corporate Fantasy Football: Microsoft's CEO Search.