Microsoft's Bing for Kids Promotes Digital Literacy, But Do Teachers Want That?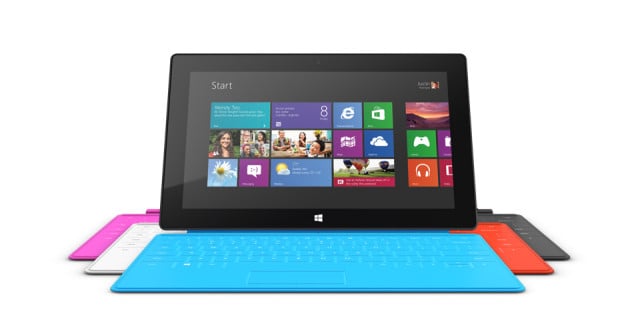 Microsoft (NASDAQ:MSFT) has launched a new education initiative called Bing for Schools, which aims to help children learn how to use a search engine and navigate the Internet using a child-friendly version of Microsoft's search engine, Bing.
Microsoft has tailored Bing for use by children by removing all advertisements, using automatic filtering to block adult content, and adding improved privacy protection. Schools from Los Angeles; Atlanta; Fresno, California; and Detroit have all signed up for the program, according to Microsoft's press release.
That release cites a Pew study showing how important digital literacy is for early education. That study shows that 94 percent of teachers said their students were highly likely to use a search engine for a typical research assignment, and 95 percent of teachers said doing research online is the most common type of online-based assignment they give.
Acknowledging that schools are being asked to "do more with less" while increasing their focus on digital literacy, Microsoft has also launched a Bing points program that gives away Surface RT tablets to the school of a Bing user's choice. Users sign up for Bing rewards, pick which school they'd like to support, and then allow their Bing searches to rack up points. When a school reaches 30,000 points, Microsoft says it will donate a Surface RT tablet.
Microsoft is also adding three learning activities to the Bing homepage image for each school day. Clicking on the image will lead to three different questions — one for kindergarten through fourth grade, one for fifth through eighth grade, and one for high schoolers — that can be solved using the search engine as a way for teachers to include digital literacy in their daily lesson plans, the company said in its release.
Tech companies are increasingly targeting the educational benefits of their products toward schools. While everyone knows you need to buy a laptop before starting college, tech companies want students to get engaged with technology at an earlier age. Apple (NASDAQ:AAPL) recently launched a section of its iOS App Store called Kids Apps to get youth using iOS as a part of their education. Amazon (NASDAQ:AMZN) has also marketed its Kindle e-readers as being an important tool to encourage reading from a young age.
But what Microsoft and other tech companies have failed to recognize is teachers' increasing ambivalence toward using search engines and other technologies in the classroom. That same Pew study showed that 64 percent of teachers believe technologies  "do more to distract students than to help them academically."
The study elaborated: "Specifically, some teachers worry about students' over-dependence on search engines; the difficulty many students have judging the quality of online information; the general level of literacy of today's students; increasing distractions pulling at students and  poor time management skills; students' potentially diminished critical thinking capacity; and the ease with which today's students can borrow from the work of others"
It's a win for tech companies if they can get schools to believe their products are necessary for education, but it's left to teachers — many of whom are unsure about technology's benefits — to figure out how to use tablets and search engines to teach kids without being a distraction.
Follow Jacqueline on Twitter @Jacqui_WSCS
Investing Insights: Will Recent News Launch Apple Stock Higher?