Microsoft's Nokia Buy Doesn't Impress App Developers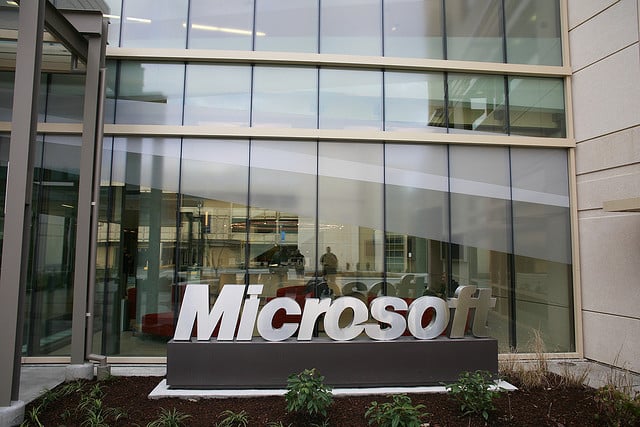 Unfortunately for Microsoft (NASDAQ:MSFT), it doesn't seem as if its $7.2 billion acquisition of Nokia's (NYSE:NOK) devices and services unit has done much to convince developers to make apps for Windows Phone.
According to a report from Bloomberg, big developers like King.com and Smule Inc. have shunned the Windows platform in the past and will continue to do so unless Microsoft's Windows Phone manages to eat away some of Apple's (NASDAQ:AAPL) iOS and Google's (NASDAQ:GOOG) Android smartphone operating system market share. Bloomberg sat down with King.com head of development Tommy Palm and Smule head Jeff Smith, both of whom said that the Nokia acquisition hasn't changed their minds about designing for the Windows platform.
"With or without Nokia, Microsoft needs to demonstrate that they can capture a material segment of the mobile market," Smith said in an interview with the news outlet. "We will wait and see."
Bloomberg interviewed more than a dozen different app developers, and most said that it was not in their best interest to design apps for the Windows platform until more people use Windows Phones. The catch-22 here is that Microsoft will have even more trouble selling the devices if it's unable to provide users with the apps they want.
William Hurley, co-founder of the app developer Chaotic Moon, said to Bloomberg that the company's newest game, Dragon Academy, made more money in one hour of sales on Apple's iOS platform than all of Chaotic Moon's games made on the Windows Phone globally for the entire year. That huge discrepancy is why app developers aren't running to Microsoft with open arms in the wake of the Nokia purchase.
Microsoft is trying to remain optimistic about the Nokia acquisition's prospects for improving the Windows Phone. The company has said that the acquisition will allow it to improve the its marketing strategy with the Windows Phone and better educate staff at retail stores where the phones are sold.
The developers also told Bloomberg that Microsoft's failings in the tablet world are another reason they're reluctant to design for Windows. Microsoft faced a $900 million write-down on its Surface tablets when it reported second-quarter earnings. The company went forward and released next-generation Surface tablets, and Microsoft claims that it has nearly sold out of the Surface 2 and Surface Pro 2.
Microsoft tweeted a challenge to developers on October 4, saying: "Surface 2 and Surface Pro 2 are close to selling out. All those buyers are gonna need apps. Your move." It seems as though developers will wait it out for more proof that the Surface tablets and Windows Phones are doing well before spending time and money making Windows apps.
Follow Jacqueline on Twitter @Jacqui_WSCS
Don't Miss: Meg Whitman's 6 Steps to an HP Turnaround.