Microsoft's Nokia Deal Is Only Rattling Chinese Smartphone Makers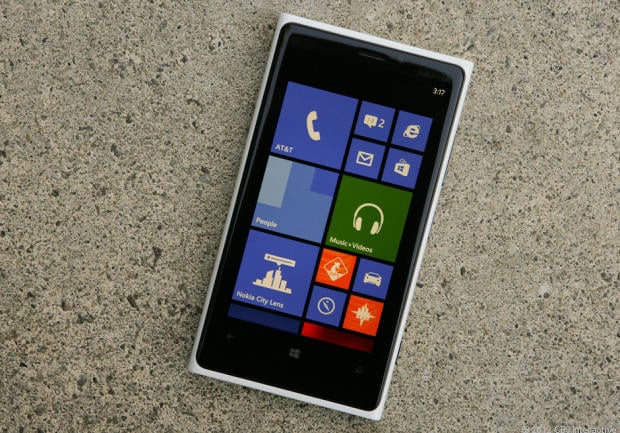 Chinese smartphone manufacturers are worried about Microsoft's (NASDAQ:MSFT) decision to take over a large portion of the handset manufacturer Nokia (NYSE:NOK). Microsoft and Nokia — two companies with mobile futures are already deeply intertwined — announced their plan to combine forces in September. The maker of the Windows operating system agreed to purchase substantially all of Nokia's Devices & Services business, license the company's patents, and license and use its mapping services for 5.44 billion euros, or about $7.5 billion.
For Microsoft, it was a clear bid to accelerate the its growth into mobile computing, a transformation that has largely left the company lagging behind. Personal computers once dominated the technology sector, but now consumers spend more time using their mobile devices to watch videos, shop, and communicate with friends and family.
The mobile revolution has forged winners, like Apple (NASDAQ:AAPL), and forced other market players to play catch up after having failing to adapt quickly enough to the changes. Those companies include PC-software pioneer Microsoft and Nokia, which was a leader in early cellphone design until Apple's introduction of the iPhone in 2007 shook up the technology world.
It will be a tough, if not impossible climb up the smartphone ladder for the Lumia — the smartphone built by handset manufacturer Nokia and operating Microsoft's Windows mobile operating system. Apple's iPhone and devices running Google's (NASDAQ:GOOG) Android platform dominate the $300 billion smartphone industry; with an overall market share of less than 5 percent in the third-quarter, according to research firm IDC, Microsoft's Windows Phone sells far fewer units that the market leaders.
Even though shipments of Windows Phone grew 156 percent year-over-year and the possibility that inclusion of Nokia's devices business into Microsoft will make the Lumia a stronger competitor, the union is of now great concern for Google or Apple. However, the deal is concerning to Chinese manufacturers that worry that Microsoft's takeover will result in higher patent fees on wireless technology.
Through two government officials, Bloomberg learned that Huawei Technologies and ZTE Corp. (ZTCOY.PK) asked that China's Ministry of Commerce put conditions on the deal that will ensure Microsoft does not increase patent licensing fees. Currently, that regulatory ministry is conducting an anti-monopoly review of the takeover. The comments made to Bloomberg were made on a condition of anonymity, and a spokesperson for Shenzhen-based ZTE declined to comment while representatives from Huawei and Microsoft's Chinese offices said they did not have any information available on the issue. Huawei and ZTE manufacture smartphones operating on both the Android and Windows platforms.
Of the top seven handset manufactures in the world, four are Chinese vendors — including Huawei and ZTE. According to IDC, Samsung accounted for a 31 percent share of the market in the third-quarter of this year and Apple had a 13 percent share, while Huawei came next with 4.8 percent, Lenovo Group (LNVGY.PK) ranked fourth with 4.7 percent, South Korea's LG Electronics (LGEAF.PK) took fifth place, and the Coolpad brand of China Wireless Technologies and ZTE followed.
Regulators in the European Union also have their eye on the takeover, although it has been approved. The European Commission "will remain vigilant and closely monitor Nokia's post-merger licensing practices under EU antitrust rules," read a statement made just after the European Union's executive branch cleared the acquisition. Both Nokia and Microsoft faced an EU antitrust complaint filed by Google in 2012, which accused the companies of using patents to stifle competition.
More From Wall St. Cheat Sheet:
Follow Meghan on Twitter @MFoley_WSCS