Monday's Midday Movers: 3 Stories Driving Markets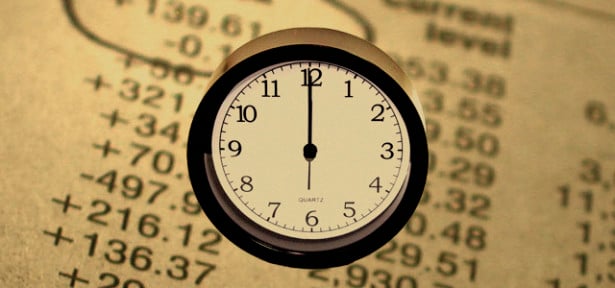 The major U.S. stocks were falling again Monday morning coming into the week. As of 12 p.m.:
DIJA:

-0.43%

to 15384.36
S&P 500:

-0.61%

to 1699.42
NASDAQ:

-0.64%

to 3750.52
Gold:

+0.49%

to 73.74
Oil:

-1.29%

to 24.55
U.S. 10-Year:

-0.81%

to 27.10
Here are three stories helping shape the market Monday afternoon:
1. Apple's Record-Breaking iPhone Numbers Shatter Expectations: Apple (NASDAQ:AAPL) blew most analysts' expectations out of the water today when it revealed that it sold a record-breaking nine million iPhone 5S and iPhone 5C models over the launch weekend. Although Apple didn't break down the sales by model, it noted that, "Demand for iPhone 5S has exceeded the initial supply, and many online orders are scheduled to be shipped in the coming weeks."
This year's iPhone sales numbers shatter last year's numbers when Apple sold five million iPhone 5 models in three days. However, it should be noted that this year was the first time that Apple launched two iPhone models simultaneously. This was also the first time that China was included in the initial iPhone launch weekend.
2. CBO: We Have a Tax Problem, Not a Spending Problem: The non-partisan Congressional Budget Office has released its 2013 Long-Term Budget Outlook, and it has some great news. Specifically, CBO is predicting substantially lower healthcare spending this year and 25 years into the future. While last year CBO estimated that, "Federal spending for those [health care] programs would grow to 9.6 percent of GDP in 2037; in that year, 6.0 percent of GDP would be devoted to Medicare, and 3.6 percent would be spent on Medicaid, CHIP, and the exchange subsidies."
This year, CBO projects, "Federal spending on the government's major health care programs would grow to 8.0 percent in 2038; in that year, 4.9 percent of GDP would be devoted to spending on Medicare and 3.2 percent would be spent on Medicaid, CHIP, and the exchange subsidies."
3. What Does the Broad Unemployment Rate Really Tell Us? During the recent deep recession and slow recovery, U-6, an alternative measure of unemployment issued by the Bureau of Labor Statistics, has received increased attention. People often refer to U-6, which includes several groups of workers in addition to the officially unemployed, as the "broad unemployment rate." No doubt part of its popularity stems from the simple fact that the broad measure of joblessness makes the employment situation look worse than the standard one, and bad news attracts readers and viewers. Beyond that, though, just what does U-6 really add to our understanding of labor market conditions?
Don't Miss: What Does the Broad Unemployment Rate Really Tell Us?