Monday's Midday Movers: 3 Stories Driving Markets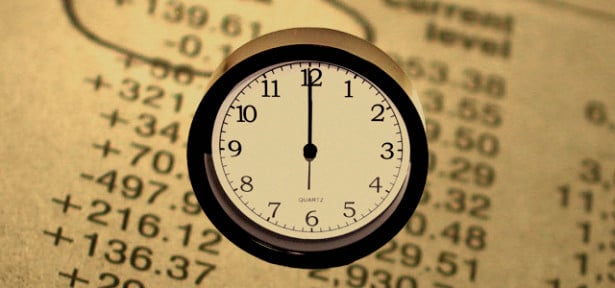 The major U.S. markets were mixed on Monday as investors weighed differing third-quarter earnings. As of noon:
DIJA:

-0.09%

to 15,386.08
S&P 500:

-0.04%

to 1,743.86
NASDAQ:

+0.17%

to 3,920.74
Gold:

+0.92%

to 72.3901
Oil:

-1.17%

to 23.69
U.S. 10-Year:

+0.62%

to 26.05
Here are three stories helping shape the market Monday afternoon.
1. Analyst: This Is Apple's 'Most Important iPad Refresh' Since 2010: Will Tuesday's media event be a watershed moment in the history of the iPad? In a recent note to investors, Cantor Fitzgerald analyst Brian White claimed Apple's (NASDAQ:AAPL) upcoming iPad refresh will be the Cupertino, California-based company's most important iPad event since the product was originally launched in 2010.
White believes this iPad refresh is especially significant because Apple's iPad sales saw year-over-year declines for the first time in the third quarter of fiscal year 2013. However, the analyst expects the next iPad launch "will help put a bottom in the iPad sales cycle"… (Read more.)
2. Did the Housing Market Hit Another Speed Bump? After reaching their best levels in nearly four years, existing-home sales declined in September as affordability issues continue to hinder demand. The National Association of Realtors announced Monday that total existing-home sales — completed transactions of single-family homes, town homes, condos, and co-ops — fell 1.9 percent to a seasonally adjusted annual rate of 5.29 million units in September. In comparison, August showed a downwardly revised annual rate of 5.39 million units… (Read more.)
3. What Are the Top Five Factors in the Dow Jones Rise? Compared to last year around this time, the Dow Jones Industrial is sitting pretty for all those brokers on Wall Street, up at $15,399.65 from 2012′s high of $13,368.55 — according to Yahoo Finance — and still rising. So what are the major factors behind what continues to look like spectacular tricks from the industrial average? According to CNN Money, this 17.52 percent rise from last year can be credited to the following top five contributors.
1. Visa Inc. (NYSE:V)
Last year around this time, Visa was sitting $59.95 lower than it sits today. Since then, Visa has had an exciting year, though, expanding into new regions of Africa in a licensed agreement with Kenya Commercial Bank and looking to the future of mobile… (Read more.)
Don't Miss: Did the Housing Market Hit Another Speed Bump?