Monday's Midday Movers: 3 Stories Driving Markets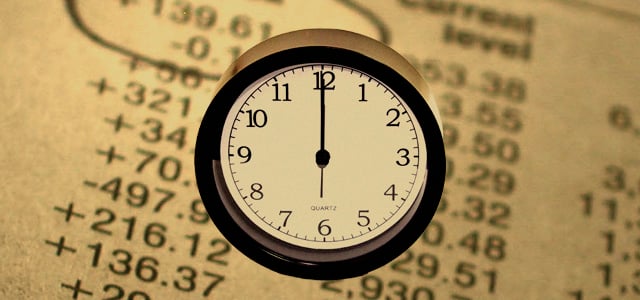 The major U.S. stocks were rising Monday following earnings reports from heavy hitters like McDonald's (NYSE:MCD). As of noon:
DIJA:

+0.09%

to 15558.41
S&P 500:

+0.21%

to 1695.70
NASDAQ:

+0.29%

to 3598.09
Gold:

+5.97%

to 74.53
Oil:

-0.98%

to 25.162
U.S. 10-Year:

-0.72%

to 24.73
Here are three stories helping shape the market Monday afternoon.
1. Is the Housing Recovery Showing More Cracks? The real estate market has rebounded from its worst levels during the Great Recession and remains one of the strongest areas of the economy. However, existing-home sales in June were worse than expected.
The National Association of Realtors announced Monday that total existing-home sales, which are completed transactions including single-family homes, town homes, condos, and co-ops, fell 1.2 percent to a seasonally adjusted annual rate of 5.08 million units last month. In comparison, May showed a downwardly revised 5.14 million units… (Read more.)
2. Challenging Economy Bruises McDonald's Second-Quarter Earnings: McDonald's (NYSE:MCD) stock got a little beat up after reporting relatively underwhelming second-quarter results before the bell on Monday. Shares fell as much as 2.5 percent in early trading as investors weighed a top- and bottom-line beat against a generally unimpressive economic outlook.
McDonald's revenue increased 2.43 percent on the year to $7.08 billion, just shy of the average analyst estimate of $7.09 billion. Adjusted earnings increased 4.55 percent on the year to $1.38 per share, missing the average estimate of $1.40 per share. Global comparable store sales increased 1 percent. This sales increase can be contextualized by preliminary data released by the U.S. Census Bureau… (Read more.)
3. This Investor Wants to Give Microsoft a New Direction: "The recent reorganization does not fix the tablet or smartphone problem," wrote Nomura analyst Rick Sherlund on Friday about Microsoft (NASDAQ:MSFT) in a note to clients seen by Reuters. "The devices opportunity just received a $900 million hardware write-off for Surface RT, and investors may not even like the idea of wading deeper into this territory."
After the company reported Thursday that its tablet — designed to rival Apple's (NASDAQ:AAPL) iPad and transition Microsoft's business firmly toward the mobile-device arena — in fact prompted a massive write-off, Microsoft investors dumped shares in numbers not seen for four years. The moves erased over $34 billion off the firm's market value… (Read more.)
Don't Miss: Detroit's Lost Renaissance and Found Bankruptcy.