Monday's Midday Movers: 3 Stories Driving Markets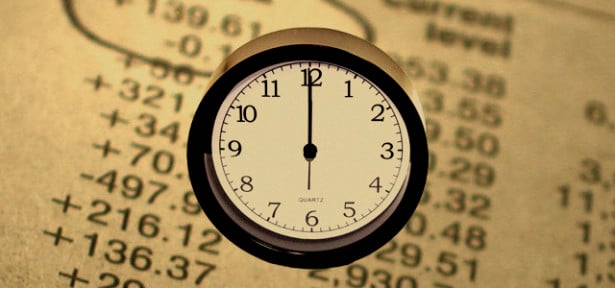 The major U.S. stocks were falling Monday. As of noon:
DIJA:

-0.07%

to 15414.92
S&P 500:

-0.13%

to 1689.25
NASDAQ:

-0.23%

to 3668.63
Gold:

+2.24%

to 74.79
Oil:

-0.11%

to 24.83
U.S. 10-Year:

-0.27%

to 25.73
Here are three stories helping shape the market Monday afternoon:
1. Will Debt Ceiling Negotiations Jeopardize Obamacare? President Obama is sticking to his guns as the government approaches crunch time in finding a way to keep the government operating past October 1.
Specifically, the president is standing his ground on the health care law, which continues to be public enemy No. 1 for Republican opposition in the House of Representatives. Republicans have made several unsuccessful bids to repeal the health care care law, known as "Obamacare," arguing that is doing more harm than good in lowering costs and helping people get health insurance. However, with political reality not facilitating the change of a full-on repeal of the law, the GOP have taken the roundabout way, choosing to leverage debt ceiling negotiations as a means to choke off funding for the Affordable Care Act… (Read more.)
2. 5 Things Everyone Should Know About Apple: Even some grizzled Google (NASDAQ:GOOG) fans would admit it's hard not to have a little respect for Apple (NASDAQ:AAPL). In less than 40 years, the company went from being the crazy ambition of Steve Wozniak, Steve Jobs, and Ronald Wayne to one of the largest consumer electronics companies on the planet. Apple products have become cultural icons, even status symbols, and the company has become something of a siren for investors… (Read more.)
3. Here's Why the Housing Market Is Cooling Off and Why It's Ok: There is evidence that the real estate market is reaching an equilibrium.
Movoto Real Estate's August State of the Real Estate Market report showed that the median cost per square foot for a home in the United States increased by 14.9 percent in July compared to July 2012, while inventory fell by close to 16 percent year over year. At the same time, the average list price per square foot remained flat with June's figures, and the number of homes for sale increased on a month-over-month basis… (Read more.)