Monday's Midday Movers: 3 Stories Driving Markets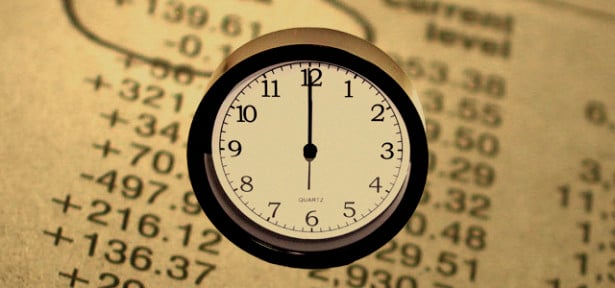 The major U.S. stocks were slowly rising Monday thanks to a handful of stock upgrades. As of 12 p.m.:
DIJA:

-0.16%

to 15057.63
S&P 500:

-0.14%

to 1653.45
NASDAQ:

+0.35%

to 3615.52
Gold: -0.87% to 79.58
Oil:

-0.62%

to 25.232
U.S. 10-Year:

+1.48%

to 28.71
Here are three stories helping shape the market Monday afternoon:
1. Here's What Millenial Job Churn Says About the Labor Market: Most discussions of young people in the workforce deal primarily in hard numbers and statistics. Take for example the Millennial Jobs Report for July, which noted that unemployment for Americans aged 18 to 29 is at its highest sustained rate since World War II.
The report showed that the effective unemployment rate for young people, which adjusts for labor force participation by including those who have given up looking for work, is 16.1 percent, while the U-3 unemployment rate is 11.6 percent. Another point often touched on is the 44 percent of recent college graduates who remained underemployed as of 2012, meaning they were working in jobs that did not require their degrees.
2. Will Samsung Beat Apple to the Smartwatch Market? Bloomberg reports that Samsung Electronics Co. (SSNLF.PK) is gearing up to introduce a smartwatch device next month named the Galaxy Gear, which will be able to make phone calls, surf the web, and handle emails.
The Galaxy Gear will use Google Inc. (NASDAQ:GOOG)'s Android operating system and go on sale later this year, with a potential entrance that could beat Apple's (NASDAQ:AAPL) rumored iWatch to the market, according to Bloomberg's sources. The same sources revealed that the device is set to be shown on September 4, two days before the IFA consumer electronics show in Berlin.
3. Are Home Sales Nearing Recent Highs? According to economists via Bloomberg, housing sales are rising to their highest levels in three years. A survey of economists by Bloomberg shows that housing sales have seen the fastest increase since November 2009.
The sharp increase in housing sales is really because of buyers who were holding off due to the recession and slow recovery says NPR. Now, though, after living with relatives or renting, they feel ready to purchase their own homes.