More Apple iWatch Clues: FDA Meeting and 'Healthbook' App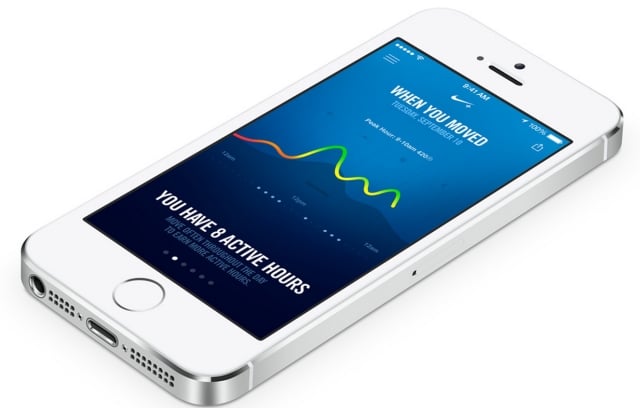 In yet another sign that Apple (AAPL) is working on the development of a health-monitoring wearable tech device, it has been revealed that several Apple executives met with officials from the U.S. Food and Drug Administration on December 13. The meeting was first reported by the New York Times after it was spotted by Mark A. McAndrew, a partner with the Taft Stettinius & Hollister law firm. According to the FDA's public calendar, the subject of the meeting was "Mobile Medical Applications," and attendees included Apple executives Jeff Williams, Bud Tribble, Cathy Novelli, Michael O'Reilly, and Tim Powderly.
Jeff Williams is Apple's senior vice president of Operations. Bud Tribble is vice president of Software Technology and may be best-known as a manager from the original Macintosh Software team. Cathy Novelli is vice president of Worldwide Government Affairs at Apple, a department where Tim Powderly also works. As previously reported, Michael O'Reilly is a relatively new Apple employee who was hired away from the Masimo Corporation (MASI). Masimo recently launched the iSpO2, an iPhone-enabled pulse oximeter. O'Reilly's LinkedIn page lists his field of expertise as "Monitoring and Information Technology.
According to insider sources cited by well-connected Apple watcher Mark Gurman at 9to5Mac, Apple's next mobile operating system iteration, iOS 8, will include a health-monitoring app codenamed "Healthbook." Per 9to5Mac's sources, iOS 8 is currently codenamed "Okemo," the name of a ski resort in Vermont.
According to 9to5Mac's sources, the "Healthbook" app will keep track of fitness statistics such as distance walked and calories burned. As suggested by the name, the "Healthbook" app will borrow interface design elements from Apple's Passbook app. Passbook was first introduced in iOS 6 and allows users to store coupons or other customer rewards from companies. The "Healthbook" app will allow users to store fitness and health data in a similar format.
According to 9to5Mac's sources, the "Healthbook" app will also monitor users' vital signs, including "blood pressure, hydration levels, heart rate, and potentially several other blood-related data points, such as glucose levels." Obviously, this would require a device that is capable of detecting these vital signs. Several industry watchers, including 9to5Mac's Gurman, believe that an iWatch will provide the necessary medical sensor technologies for the "Healthbook" app.
However, the sources also indicated that the iWatch will rely on the iPhone for many of its functions. This suggests that the "Healthbook" app will run on the iPhone while the iWatch supplies the app with the necessary health data. Some of the fitness data could also be supplied by the M7 motion coprocessor that is found in the iPhone 5S.
Gurman first noted the possibility of a health-monitoring iWatch last summer, when he reported that Apple had formed a wearable tech product development team that included medical sensor experts from companies like AccuVein, C8 MediSensors, and Senseonics. Apple has also recently hired Nancy Dougherty and Ravi Narasimhan, two medical sensor experts with wearable technology experience. In this sense, Apple's recent meeting with the FDA is just the latest sign that the company is developing a health-monitoring iWatch.
Follow Nathanael on Twitter (@ArnoldEtan_WSCS)
More from Wall St. Cheat Sheet: