More BlackBerry Desperation, Apple Hires Burberry CEO: Morning Buzzers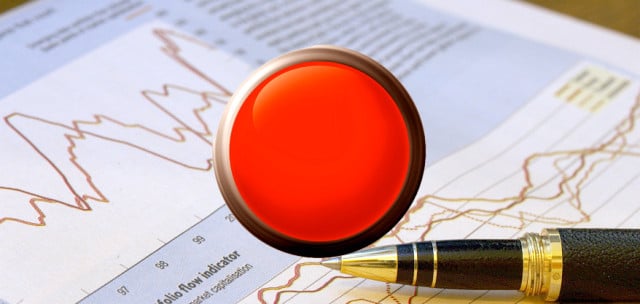 U.S. stock futures remained steady this morning as investors continue to wait on progress in the budget negotiations between lawmakers. The government has now been shut down for 15 days, but it has been speculated that Senate leaders could reach an agreement today that will prevent the U.S. from defaulting on its debt. The U.S. will max out its borrowing authority by Thursday, and will default on its debt before the end of the month if an agreement isn't reached.
Futures at 8:30 a.m.: DJIA: -0.08% S&P 500: -0.18% NASDAQ: 0.00
Here's your cheat sheet to what's buzzing this morning:
Apple (NASDAQ:AAPL) has hired Burberry (BBRYF.PK) CEO Angela Ahrendts to a new position called Senior VP of Retail and Online Stores, the New York Times reports. Ahrendts will leave Burberry to begin working at Apple in the spring. The Times said that Ahrendts is Apple's second big hire from the fashion industry, which seems to support rumors that the company is working on a smartwatch device.
Chevron (NYSE:CVX) is trying to convince a judge that a group of Ecuadorean villagers and their U.S. lawyer used bribery to win an $18 billion case against the oil company on grounds that Chevron contaminated the environment in the Amazon, according to Reuters. Chevron is looking to prevent the villagers and their lawyer, Steven Donzinger, from enforcing the judgement reached in Ecuador in the U.S. Donzinger and the villagers claim no wrongdoing, and may pursue the case in other countries as well.
Yahoo (NASDAQ:YHOO) is due to report earnings after the bell, and during Yahoo's earnings call, the company will allow the public to ask its top executives, including CEO Marissa Mayer, questions about Yahoo's performance, Market Watch reports. Yahoo will also accept questions via tweet or email, the company said. Analysts are expecting Yahoo to report lower earnings than a year ago, with EPS expected to fall from 35 cents to 33 cents and revenue dropping 0.6 percent to $1.08 billion according to Market Watch analysts.
BlackBerry's (NASDAQ:BBRY) latest desperate move involves taking out newspaper ads to attempt to soothe investors and the few people who still use the company's devices that everything will be alright, Bloomberg reports. The full-page ads, which have been taken out in newspapers around the world, are in the form of an open letter. "These are no doubt challenging times for us and we don't underestimate the situation or ignore the challenges. We are making the difficult changes necessary to strengthen BlackBerry," BlackBerry says in the ads, which are meant to communicate with customers directly.
Follow Jacqueline on Twitter @Jacqui_WSCS
Don't Miss: Donald Trump to Apple: Large-Screen iPhone — Now!