More Suicides at Apple Supplier Foxconn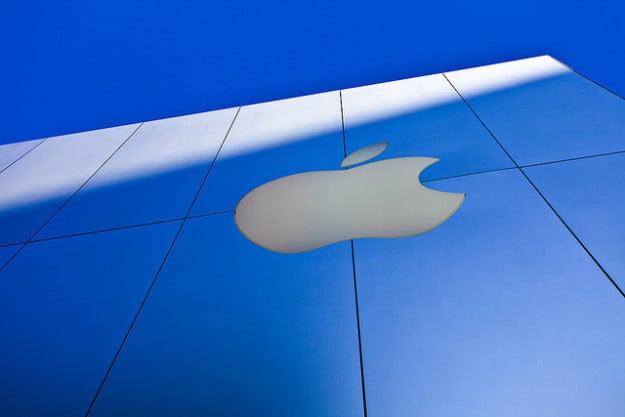 Questions about working conditions at longtime Apple (NASDAQ:AAPL) supplier Foxconn are being raised once again as reports emerge of three worker suicides in the last three weeks. Non-profit organization China Labor Watch announced news of the worker deaths in a press release on Friday.
According to China Labor Watch, all of the suicides occurred at Foxconn's factory in the central city of Zhengzhou. On April 24, a 24-year old male worker who had only been working at the factory for two days jumped to his death off a dormitory building. On April 27, a 23-year old female worker jumped off the twelfth floor of an apartment building.
The latest suicide was a married 30-year old male who jumped off a building on May 14. He had worked at the factory for approximately three weeks. Although these suicides may be related to poor working conditions in Foxconn's factory, there could also be unrelated causes.
China Labor Watch speculates that the recent suicides may be related to a new Foxconn "silence mode" policy that dictates that workers who talk on the job will be terminated. However, China Labor Watch also reports that the latest suicide may have been related to "relationship problems."
Apple joined the Washington-based Fair Labor Association after 13 documented Foxconn employee suicides in 2010. The FLA recently said that Foxconn had resolved almost all of its factory safety and worker condition problems, although the Taiwan-based manufacturer is still having difficulty in reducing its workers' weekly hours.
Besides making Apple's iPad and iPhone products, Foxconn also assembles products for Microsoft (NASDAQ:MSFT), Sony (NYSE:SNE), and Nokia (NYSE:NOK). Here's how Apple has traded over the past week.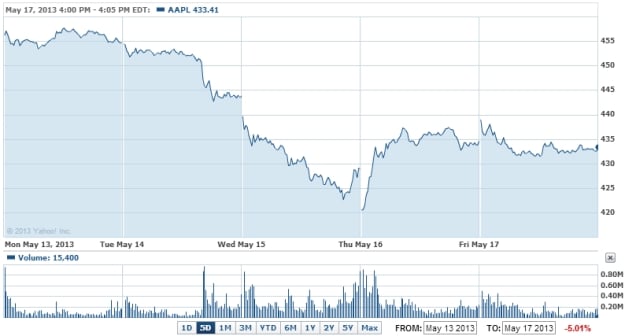 Follow Nathanael on Twitter (@ArnoldEtan_WSCS)
Don't Miss: This Apple Supplier Is Still Messing Up Labor Practices.