More Worries About Retina iPad Mini Supply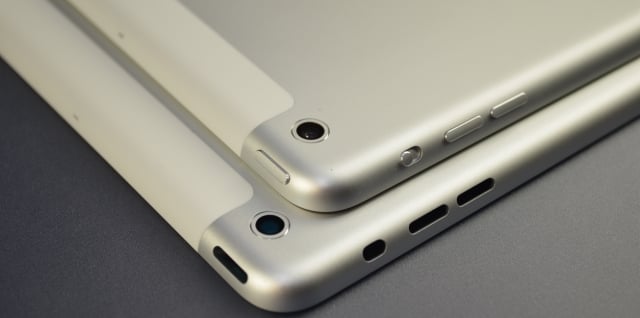 Apple (NASDAQ:AAPL) unveiled some new products at a launch event in San Francisco on Tuesday, including the expected lighter and thinner iPad called the iPad Air and the second generation iPad mini with a retina display.
Like most of Apple's new products, rumors about the revamped iPads have been swirling for months. Of particular fixation in the media has been supposed supply restrictions for the retina iPad mini 2. Analysts have been going back and forth on whether or not Apple would be able to make enough of the new iPad minis in order to meet demand for the holiday shopping season.
Most recently, a note from Cowen and Company analyst Timothy Arcuri seen by Apple Insider said that he doesn't believe production of the new iPad mini will be able to ramp up until the first quarter of 2014. That opinion supports earlier reports from Barclays Capital analyst Ben A. Reitzes and Canaccord Genuity analyst David Evanson, both of whom also believe supply of the iPad mini 2 will be constrained until the beginning of next year. All three analysts also agreed that the constraint on the 7.9-inch retina screen for the new mini will drive up demand for the iPad Air.
The fifth generation iPad has a 9.7-inch screen and is just 7.5 millimeters thick, making the device weigh just one pound, compared to the 1.4 pound weight of the last iPad, making it one of the lightest devices on the market.
"Next let's talk about iPad mini, a big hit with customers because it's the complete customer experience – do everything you want, surf the web, do email, all those apps. The most requested feature is a beautiful retina display and that's what we're going to do today," Phil Schiller, Apple's vice president of marketing, said of the iPad mini at the launch event.
iPad mini has "the same number of pixels as an iPad Air so it will run all the same apps. The experience is just amazing. Also powered by this A7 chip with its 64-bit architecture. Up to 4 times faster at graphics and 8 times faster in graphics tasks, and that great 10-hour battery life," Schiller went on to say. While Apple didn't acknowledge any supply issues at the keynote event, which was to be expected, the company did say that the iPad Air would be available November 1, while the new iPad mini won't be ready until later in November.
Follow Jacqueline on Twitter @Jacqui_WSCS
Don't Miss: Analyst: Samsung Showing 'Weakness' as Apple Grows.