Morgan Stanley Takes a Stab at Guessing Amazon's Kindle Sales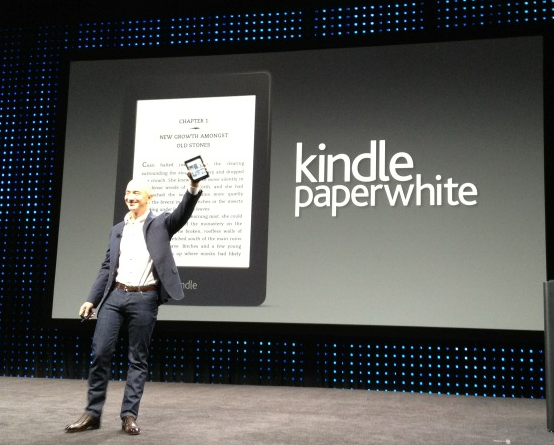 Amazon.com Inc. (NASDAQ:AMZN) doesn't release any specific data on the sales of its Kindle e-readers and tablets, but Morgan Stanley (NYSE:MS) performed research to help get a better grasp of how the Kindle is doing.
In a report from Morgan Stanley released last week and seen by All Things D, Kindle sales will reach $4.5 billion this year — up 26 percent from 2012. The research estimated that growth in Kindle sales will slow in the coming years with $5 billion estimated for 2014 and $5.5 billion for 2015.
Amazon has recently cut prices on its Kindle Fire HD tablets as the company gets ready to unveil a new generation of the Kindle Fire this fall. The new models are expected to be three times as fast as the current Kindle Fire with a slew of other new features. It's also important to keep in mind that Amazon is more than willing to take a loss on tablet sales in order to push sales of its digital content, which is often purchased via Kindle.
Morgan Stanley also made some estimates about Amazon's digital content revenue, guessing that Amazon would pull in $3.8 billion in digital media revenue this year. By 2014, it's expected that digital content sales will surpass Kindle device sales, reaching $5.7 million.
Last week Amazon cut the price of the Kindle Fire to $159 from the usual $199. In addition to the new generation of the tablet being launched this fall, pressure to offer discounts for back to school and disappointing sales of the device for the second quarter may have contributed to the price drop.
According to the International Data Corporation's quarterly tablet report, the Kindle fell out of the five top-selling tablet models this quarter, coming in behind Apple (NASDAQ:AAPL), Samsung (SSNLF.PK), ASUS (ASUUY.PK), Lenovo (LNVGY.PK), and Acer (ACEIF.PK). Amazon has had success with the Kindle by designing it not to compete directly with the more expensive industry-dominating iPad. But Amazon's hoping it can step up its game with the new models enough to put the Kindle back in the top five tablet brands.
Follow Jacqueline on Twitter @Jacqui_WSCS