Morgan Stanley's Huberty Joins Crowd of Apple Optimists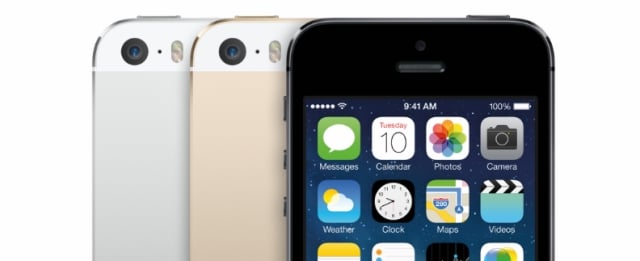 Apple's (NASDAQ:AAPL) new iPhone models have had record-breaking sales since being released on Friday, and the company's expected earnings for its fiscal fourth quarter have been revised upward by Morgan Stanley analyst Katy Huberty.
A higher-than-expected price on the iPhone 5C also contributed to Huberty's raised expectations. When the device was first unveiled, analysts were disappointed with its high cost. The iPhone 5C was expected to be a cheap(er) iPhone in order to help Apple target emerging markets, a space in which it has fallen behind rival Samsung (SSNLF.PK).
Apple's decision to focus on margins over market share with the iPhone 5C hasn't sacrificed the device's popularity, which caused Huberty to raise her expectations for earnings per share from $7.51 to $8 for the fourth quarter. Huberty estimates that Apple sold 4 million iPhone 5C and 3 million iPhone 5S devices over the devices' opening weekend.
According to Barron's, which had access to the research, Huberty raised her fiscal fourth-quarter revenue expectation from $35.78 billion to $37 billion and expected iPhone sales from 31 million to 34.5 million. Full-year expectations were also increased, with revenue expected to reach $180.26 billion with earnings of $44 per share, up from Huberty's previous forecast of $172.2 billion and $41.53 per share.
Huberty's research also agrees with speculation that sales in China and elsewhere in Asia will help drive Apple's growth despite the company's decision to price the 5C in the midrange market.
"Our CY14 base case iPhone model assumes China/Japan drive half of new users with new users in other regions dropping 24% as the smartphone market matures," Huberty said in the report, according to Barron's. "We forecast a consistent 2.5 year upgrade cycle, though trade-in programs could accelerate upgrades in the bull case. iPhone 5c captures the highest mix, at 47%, with 5s making up 38% of shipments in the base case."
Several other analysts and Apple itself have raised forecasts for the company's performance through the end of the year, according to Apple Insider.
Follow Jacqueline on Twitter @Jacqui_WSCS
Don't Miss: Can New Kindle Fire Tablets Help Amazon Beat Apple?