Move Over Feature Phones, Smartphones Are Taking Over the World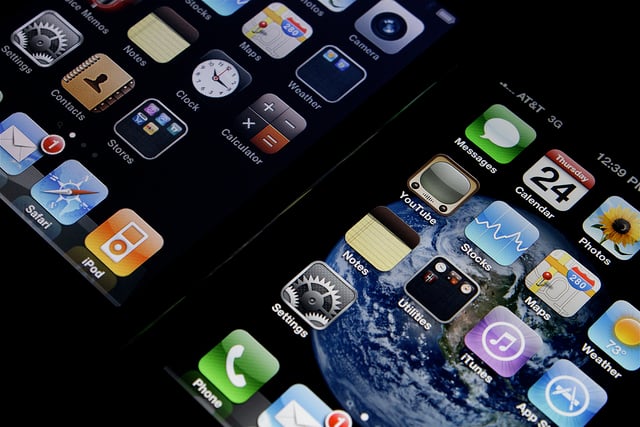 The inevitable has occurred: smartphones are officially outselling feature phones.
Gartner released its latest smartphone market report Wednesday, revealing that in the second quarter of 2013, worldwide smartphones sales rose 46.5 percent from the same quarter a year earlier, totaling 225 million units shipped and accounting for 51.8 percent of mobile phone sales globally. Sales of feature phones dropped 21 percent to 210 million units.
Smartphones shipments grew all across the board but showed the most growth in Asia/Pacific, Latin America, and Eastern Europe, reporting growth rates of 74.1 percent, 55.7 percent, and 31.6 percent, respectively.
Much to thank for that success is the dwindling price of certain manufacturers' smartphones, making them more appealing and accessible to consumers who don't want to shell out the necessary $400 to $500 for the latest mobile device. Gartner analyst Anshul Gupta said in the firm's report that smartphones are now starting around $60 in 2013, while in the same period last year they were closer to $120 or more.
Sales of these lower-price phones have helped the Android market thrive, pushing Google's (NASDAQ:GOOG) Android market share to a respectable 79 percent in the second quarter of 2013, up from 64.2 percent at the same time last year.
These statistics also reveal what the smartphone market's major players need to focus on: lower-price devices. Because manufacturers have been able to close the once-widening gap between feature phones and low-cost smartphones, thrifty consumers are showing a new interest in investing in these devices. Tech companies now must have something at the bottom end of the market to sell if they want to appeal to new customers in emerging markets, and that's where Apple (NASDAQ:AAPL) is currently falling short.
That's likely where a low-cost iPhone can help Apple save face by catering to the budget end of the spectrum. However, the Cupertino, California-based company is still going to have to sustain a drop in its average selling price, which is already down to its lowest figure registered by Apple since the iPhone's launch in 2007. TechCrunch explains that the iPhone 4 is still reporting strong sales thanks to its reasonable price tag of $3oo to $400, but that also means that a new device will have to come in substantially lower to garner support and affect Apple's current market share of 14.2 percent.
Gupta, the Gartner analyst, wrote: "While Apple's [declining] ASP demonstrates the need for a new flagship model, it is risky for Apple to introduce a new lower-priced model too. Although the possible new lower-priced device may be priced similarly to the iPhone 4 at $300 to $400, the potential for cannibalisation will be much greater than what is seen today with the iPhone 4. Despite being seen as the less expensive sibling of the flagship product, it would represent a new device with the hype of the marketing associated with it."
Surpassing Apple, Samsung Electronics (SSNLF.PK) continues to dominate with a 31.7 market share, up from 29.7 percent in 2012′s second quarter. The Wall Street Journal reports that Samsung, now the world's largest smartphone maker, saw smartphone sales grew 56 percent, and now profits from almost one in every three smartphones bought.
Other than Apple and Samsung, it is a battle of the Asian smartphone markers vying for third place. LG currently has a 5.1 market share, followed by Lenovo with 4.7 percent, and ZTE with 4.3 percent.
Also of note is that Microsoft's (NASDAQ:MSFT) Windows Phone platform has officially surpassed BlackBerry's (NASDAQ:BBRY) OS for the first time, reflecting a major victory for Windows Phone, which has long been working to make room for a third ecosystem in the smartphone space. Windows Phone's global market share is now at 3.3 percent, compared to Blackberry OS's 2.7 percent.
Don't Miss: Icahn to Apple: Buy Back More Shares While They're Still Cheap.