Movie This Weekend? Here Are 4 Top Picks
As we approach the end of summer, it's getting to the point where the huge blockbusters start to become small in the rearview mirror. While the summer still has some last hurrahs left in it, this weekend looks to be a mix of very different films all competing for box office takes between $10 and $20 million. The good news is that whatever kind of movie you're looking for, at this point you can probably find it.
The biggest opening this weekend is likely to be Universal Pictures' (NASDAQ:CMCSA) Kick-Ass 2 based on the comic book series of the same name by Mark Millar and John Romita, Jr., as well as the sequel to the 2010 meta-superhero film Kick-Ass, released in 2010. Starring Aaron Johnson, Chloë Grace Moretz, and Jim Carrey, the film continues where the first film left off as the crime-fighting Kick-Ass and Hit-Girl begin to see their team grow as an old enemy decides to form an evil army. While the original film did strong business due to strength of concept and strong reviews — Rotten Tomatoes shows a 76 percent "Fresh" rating for Kick-Ass — early critic reviews for the sequel are already looking disappointing.
At the time of writing, Kick-Ass 2 is sitting at 34 percent "Fresh" on Rotten Tomatoes and the critics are not holding any punches so far. Mark Olsen of the Los Angeles Times wrote, "Kick-Ass 2 is a lesser version of what it appears to be, an uncertain jumble rather than a true exploration of outrage, violence, and identity," while Michael Phillips of the Chicago Tribune wrote, "Honestly, this movie is rank." Regardless, Variety is putting estimates for the film's weekend gross close to $20 million as the original did $19.8 million in its opening weekend.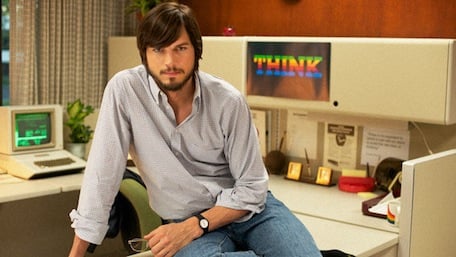 Lee Daniels' The Butler is more of a wild-card this weekend, but it has the potential to exceed expectations by a large margin. Even without over-performing, the film is expected to take the number two spot at the box office this weekend — with a box office take in the high teens. The Butler follows the fictional Cecil Gaines, based on Eugene Allen who worked in the White House from 1952 to 1986, moving from "pantry man," to butler and later to Maître d'hôtel. The film is also benefitting from favorable marks from critics — the film is currently sitting at 78 percent "Fresh" on Rotten Tomatoes as of this writing.
Early tracking shows The Butler, which stars Oprah Winfrey, gaining a lot of momentum. The Weinstein Co. film recently gained a lot of publicity due to the decision to add Lee Daniel's name to the front of the film's title and the question of how many of Oprah's longtime fans will come to see her in the film is a big question. Furthermore, Weinstein has been doing a lot of promotion for the film's cast, which includes Forest Whitaker, Cuba Gooding Jr., Robin Williams, Jane Fonda, Alan Rickman, Terrence Howard, and John Cusack.
Of the other films opening up this weekend, only Jobs and Paranoia are likely to see much action at the box office. Jobs, the Steve Jobs biopic chronicling the origins of Apple (NASDAQ:AAPL) and starring Ashton Kutcher, is receiving criticism from all angles at the moment as it sits at 32 percent "Fresh" on Rotten Tomatoes with none other than Steve Wozniak calling out the film's authenticity — a viewpoint that Kutcher has issues with. Either way, expect the film to come out with a fairly strong opening, especially considering that the film's budget was only $8.5 million.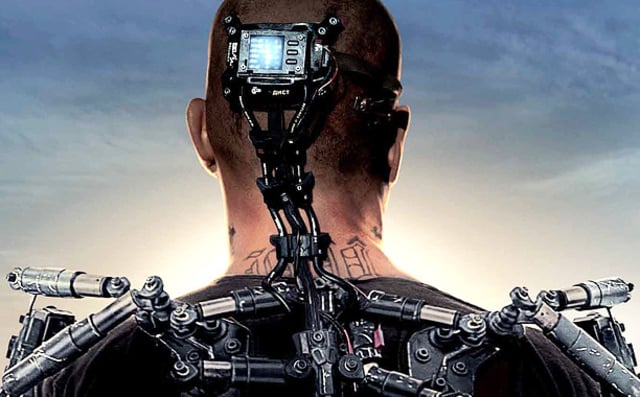 Paranoia, coming from Relativity Media, already seems destined to flop despite the big names involved, including Liam Hemsworth, Gary Oldman, and Harrison Ford. As of this writing, the film is sitting at 10 percent "Fresh" on Rotten Tomatoes after 10 reviews. And while it may seem prudent to wait for the critics' take at a later date, keep in mind that when a film has so few reviews only a day before release, the reason is almost always that the studio wants to shield critics from viewing it because they know it's bad.
There are also a few films to look out for on the art-house circuit. Ain't Them Bodies Saints, written and directed by David Lowery and starring Rooney Mara, Casey Affleck, and Ben Foster, is a visually poetic take on the romantic Western genre. Developed at the Sundance Institute's Writing and Producing Labs, the film is currently at 82 percent "Fresh" on Rotten Tomatoes with Todd McCarthy of The Hollywood Reporter writing, "An exceptionally beautiful, if a bit fuzzy-headed, romantic Texas outlaw saga that announces a considerable talent in writer-director David Lowery."
Also of note are You Will Be My Son, the French family drama directed by Gilles Legrand, and Cutie and the Boxer, a documentary about Ushio Shinohara and his rise to the top of the 70′s New York art scene. The two films are currently at 89 percent and 94 percent "Fresh," respectively, as of this writing. As far as the films already in theaters, look for Sony's (NYSE:SNE) sci-fi action film Elysium to continue to do strong business in its second weekend, as well as Warner Bros.' (NYSE:TWX) We're the Millers as the only R-rated comedy. On the family front, Disney's (NYSE:DIS) Planes is likely to continue to see strong business in its second weekend. 20th Century Fox's (NASDAQ:FOXA) Percy Jackson: Sea of Monsters and Universal's 2 Guns seemed poised to see a huge drop.
Don't Miss: 5 Films That Took Universal to a Record Year Abroad.