Mr. Market Throws Steve Ballmer a Farewell Party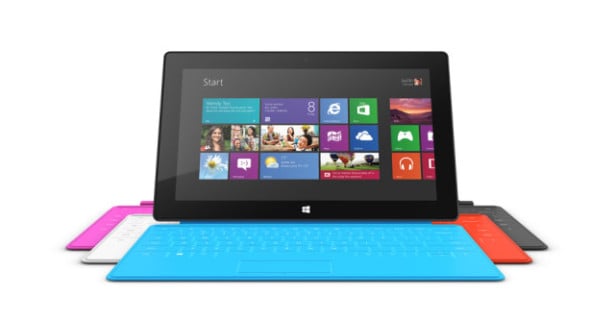 "There is never a perfect time for this type of transition, but now is the right time," Microsoft (NASDAQ:MSFT) CEO Steve Ballmer said in a press release Friday morning. "We have embarked on a new strategy with a new organization and we have an amazing Senior Leadership Team. My original thoughts on timing would have had my retirement happen in the middle of our company's transformation to a devices and services company. We need a CEO who will be here longer term for this new direction."
That CEO, it turns out, is not him. Microsoft has announced that Ballmer, who has served as the company's chief executive since 2000, will retire within the next 12 months. To understate it, the news is a big deal. Ballmer has worked for Microsoft since 1980 and was the company's 30th hire. He led the company through both the dot-com crash and the late-2000s financial crisis, a period over which annual revenues increased from $25 billion to $77 billion.
But these transitions were by no means easy. Shares of the company have fallen 43 percent since 2000, suffering both in the wake of multiple crises and because of enormous competitive pressures from companies like Apple (NASDAQ:AAPL) and Google (NASDAQ:GOOG). The technological landscape on which Microsoft was built has changed dramatically over the past decade, and in many ways, Ballmer has failed to keep up with the Joneses.
Investors reacted to the announcement favorably. Shares climbed as much as 9 percent on heavy volume in pre-market trading Friday morning before settling down slightly. While Ballmer's replacement is anyone's guess — a special committee that includes Bill Gates has 12 months to pick someone — the markets seem to think that whoever it is will be able to do what Ballmer couldn't: revitalize the company.
Microsoft stock has pretty much traded sideways since the dot-com crash, trapped roughly in a range between $24 and $32 per share. The stock has seen some life recently, hitting a 52-week high of $36.43 in July right before the company announced its fiscal fourth-quarter financial results, which were a flop. Shares fell more than 12 percent, largely catalyzed by a $900 million charge — or 7 cents per share — related to Surface RT inventory adjustments. The charge sent a loud and clear message to investors: Microsoft's expensive foray into the tablet market was not very successful.
However, Chief Financial Officer Amy Hood said in a company statement: "While our fourth quarter results were impacted by the decline in the PC market, we continue to see strong demand for our enterprise and cloud offerings, resulting in a record unearned revenue balance this quarter. We also saw increasing consumer demand for services like Office 365, Outlook.com, Skype, and Xbox LIVE." One flop — even an expensive one — doesn't spell the end of Microsoft by any means.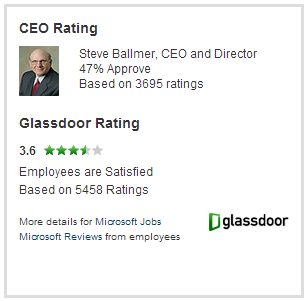 An email that Ballmer wrote to employees posted to the company's website was notably absent of explicit reasons for his departure. Ballmer said:
"This is a time of important transformation for Microsoft. Our new Senior Leadership team is amazing. The strategy we have generated is first class. Our new organization, which is centered on functions and engineering areas, is right for the opportunities and challenges ahead."
As it stands, many investors are focused on the challenges. Highly watched hedge fund manager David Einhorn, who runs Greenlight Capital, closed out his 6-million-share position in the company. Cambiar Investors and Global Thematic Partners, each with more than 5 million shares, also sold out their positions in the second quarter. It's worth pointing out that Microsoft is 69 percent institutionally owned.
Notable new positions in the company — perhaps reflecting those that believe Microsoft is well equipped to capitalize on opportunities instead of grapple with challenges — include the Bank of Montreal with 12.7 million shares, Mason Capital Management with 11.5 million shares, and ING Investment management with 10.9 million shares.
All told, during the second quarter, 97 money management institutions closed out their positions in Microsoft while 105 institutions opened positions. However, 1,039 decreased their positions, and just 790 increased their positions. Watch for changes in institutional holdings at the end of the current quarter.
Don't Miss: Judge Says No to Friends of the Court in Apple-Google Hearing.