Mulally Remains Mum About His Future with Ford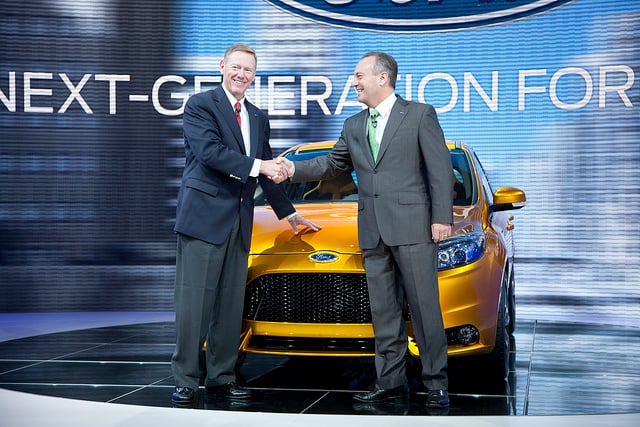 As Microsoft Corp. (NASDAQ:MSFT) CEO Steve Ballmer prepares for his abrupt departure, consumers, investors, and analysts are growing increasingly anxious to hear who will replace him at the Redmond, Washington-based tech company that has recently struggled to keep up with the likes of Apple (NASDAQ:AAPL) and Google (NASDAQ:GOOG). Rumors have swirled over possible contenders, but many have said that Ford Motor Co.'s (NYSE:F) current CEO, Alan Mulally, is the frontrunner.
The problem is, Mulally has remained all but mum about the possibility, and he continues to keep investors on the edge of their seats over whether he'll really leave Ford early or if he'll instead ride out his contract with the U.S. automaker until the end of 2014.
Reuters reports that the ambiguity wore on this week as reporters questioned Mulally on the sidelines of an auto conference in the central Chinese city of Wuhan. The CEO repeatedly answered, "I love serving Ford" when questioned about the possibility of leaving the automaker for other companies vying for his attention.

To further complicate matters, Mulally is also reportedly fielding requests from Boeing (NYSE:BA) to come back to the company that he served for 37 years. Mulally left Boeing for Ford in 2006, after steering at the plane maker for more than three decades, but it's still unclear which high-profile company the CEO will choose to command next, if any.
It is interesting that Mulally is in such high demand, especially from two companies that serve two different industries, but it reflects just how attractive a CEO with a proven track record of turning companies around is to corporations that require the same kind of comeback effort. And that's why Mulally is suddenly the big man on campus.
The highly esteemed CEO is widely celebrated for his ability to resurrect Ford's success after its bankruptcy blunders, and Mulally has also proven his expertise in a variety of fields, flourishing at both Ford and Boeing. Ford is now one of the top-selling U.S. automakers again, after its brush with death in 2009, and many credit Mulally with resurrecting the significant sales success.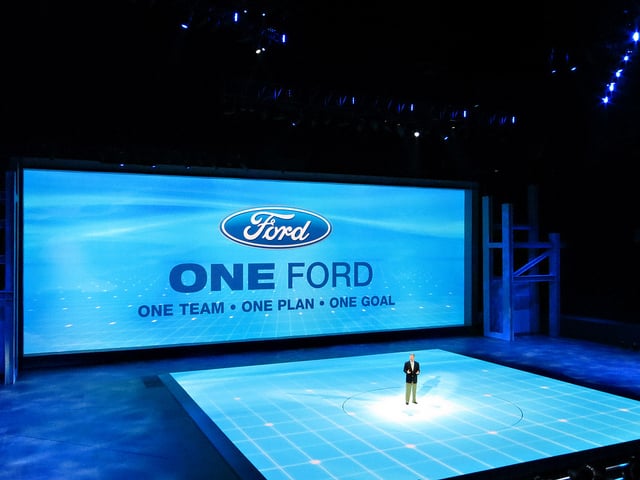 Microsoft, on the other hand, isn't in such dire straits as the Dearborn, Michigan-based car manufacturer once was, but it is still facing a long uphill battle as it continues to compete with Apple and Google, along with a whole host of other tech companies that battle fiercely to keep up with the quickly evolving industry.
Microsoft's top 20 investors have a lot of clout when it comes to choosing the company's new CEO, as does Ballmer, but they still have yet to cast any hints on who will fill the big man's shoes.
Don't Miss: Here Are Ford's Big Pickup Plans.