Munster: Apple's iPhone 5S Is Fully Stocked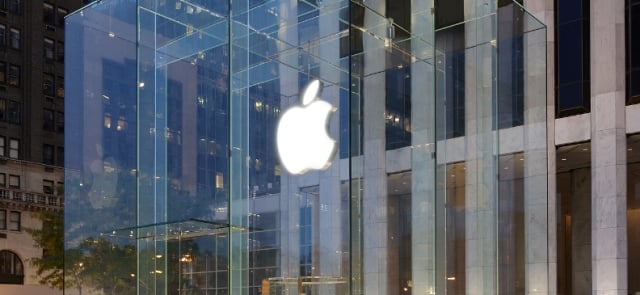 Apple (NASDAQ:AAPL) has completely caught up to consumer demand for the iPhone 5S ahead of the key holiday shopping period, reports Piper Jaffray analysts Gene Munster and Douglas J. Clinton in a recent note to investors. The analysts found 100 percent iPhone 5S stock levels for all SKUs at all 60 U.S. Apple Stores that they surveyed on December 4.
The latest iPhone 5S stock levels are a significant increase from the 24 percent stock levels seen two weeks ago and the 8 percent stock levels recorded at the beginning of October. The Piper Jaffray analysts also noted that the Online Apple Store shipping estimate times for almost all capacities and color options of the flagship iPhone have dropped to one to three business days from three to five days last week. Based on these checks, the analysts believe that, "Apple has caught up to demand."
The only current exception to the one to three day shipping estimate time is the GSM (Global System for Mobile communications) version of Apple's iPhone 5S. The completely unlocked version of Apple's flagship iPhone still has an online lead time of five to seven days. However, it should be noted that this is a specialty version of Apple's smartphone that is targeted towards international travelers that want to be able to use their devices on overseas GSM networks without a contract.
Besides checking iPhone 5S inventory levels, Munster and Clinton also surveyed U.S. consumers that are in the market for a smartphone. They found that 44 percent of surveyed consumers still intend to purchase an iPhone over the next three months. Although this is slightly less than the 50 percent level seen a month after the iPhone 5S launch, they "remain comfortable" with their 16 percent iPhone unit growth projection for the December quarter and their 12 percent estimate for the March quarter.
Munster and Clinton also commented on Apple's general ability to meet consumer demand during the latest iPhone launch. "In reflecting on the supply for the 5S product launch overall, we believe that net-net Apple has done a better job in supplying stores with phones proportional to demand," wrote the analysts. Piper Jaffray maintains an "Overweight" rating and a $640 price target on Apple shares.
The Piper Jaffray analysts' conclusions also aligned with recent sales estimates made by Cantor Fitzgerald analyst Brian White. Based on the latest data from the "Apple Barometer" — an index of Taiwan-based suppliers that supply Apple — White estimated that Apple's November sales increased 19 to 20 percent this year, higher than the average increase of 6 percent seen over the past eight years. White also predicted that the Apple Barometer will show a 28 percent quarter-over-quarter sales increase for the December quarter.
Here's how Apple traded on Friday.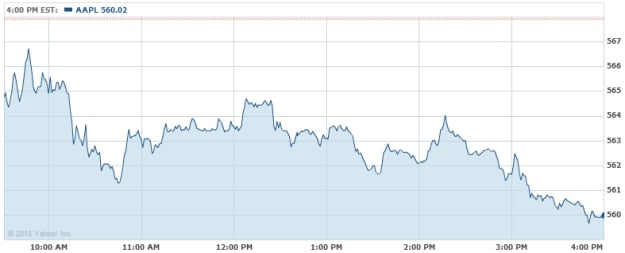 Follow Nathanael on Twitter (@ArnoldEtan_WSCS)
Don't Miss: Apple's iPhone Featured in Preorder Offer by China Mobile.