Munster: China Mobile to Boost Apple's March Guidance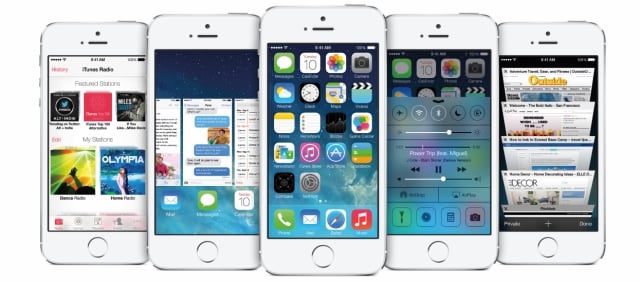 Apple (NASDAQ:AAPL) is set to report fourth-quarter earnings on January 27, but what investors and analysts are most looking forward to is the company's guidance for the first quarter of 2014, rather than Apple's results for the last three months of 2013.
At the end of last year, Apple finally cut a much-anticipated deal with China Mobile (NYSE:CHL), the world's largest wireless carrier by subscribers. Analysts have been speculating wildly about how many iPhones the China Mobile deal will help Apple sell, and Apple's earnings report will be a chance to hear some figures from the company itself.
According to the latest report from Piper Jaffray analyst Gene Munster, seen by Wall St. Cheat Sheet, Apple will announce that it plans to sell approximately 3 million iPhones on China Mobile during the first quarter and give revenue guidance about 2 percent ahead of average estimates from the Street.
As for fourth-quarter results, Munster expects Apple to report revenue of $58 billion and earnings per share of $14.35. He estimates that Apple will have sold between 56 million and 57 million iPhones and between 24 million and 25 million iPads.
The iPhone will go on sale on China Mobile on January 17. Munster said Piper Jaffray currently forecasts that iPhone sales will grow 10 percent during the first quarter of 2014, and that's not taking into consideration increased sales from China Mobile. The boost from China Mobile could increase the figure to 15 percent, Munster said.
Munster has been erring on the conservative side in terms of speculation about the implications of the China Mobile deal. When the deal was announced, he decided to leave his estimates unchanged until Apple released its next quarterly report. Munster estimated that Apple will add 17 million iPhones through China Mobile in 2014, which could add 5 percent to consensus revenue estimates.
While the general consensus is that Apple will benefit from the deal — which grants the company access to 700 million subscribers — analysts vary in how many iPhones they believe Apple can sell to Chinese consumers. Estimates of China Mobile's iPhone sales in 2014 have varied from less than 10 million (Bank of America) to up to 24 million (Cantor Fitzgerald).
The biggest question mark in terms of Apple's ability to sell to Chinese subscribers regards the high price of the iPhone 5S and 5C, which places the device out of reach for many Chinese consumers.
The increased competition among China's wireless carriers could drive the price down — China Telecom (NYSE:CHA) has already begun offering an iPhone discount — and benefit Apple by placing the device within the price range of more consumers without Apple itself having to reduce the price.
Overall, Munster seems to be taking a more cautious wait-and-see approach to his forecasts regarding China Mobile's potential affects on Apple's financials.
More from Wall St. Cheat Sheet:
Follow Jacqueline on Twitter @Jacqui_WSCS