Munster: iPhones Hold Better Resale Value Than Samsung Devices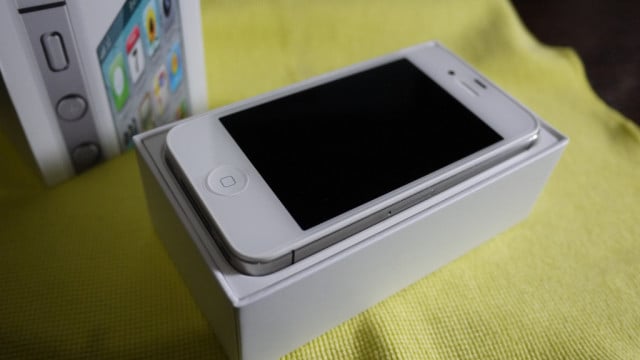 The latest iPhone Resale Index report from Piper Jaffray's Gene Munster indicates that Apple's (NASDAQ:AAPL) older iPhone models are continuing to hold their value well in two major secondary smartphone markets. Munster has been tracking resale values of iPhones and various Android-based competitors since March of this year.
Based on his study of the last 50 phones sold each week on eBay (NASDAQ:EBAY) and Taobao, Munster concludes that the iPhone is overall holding its value better than comparable phones from Samsung's (SSNLF.PK) Galaxy line in both the U.S. and China markets. Although Munster originally only tracked resale values on eBay, since April he has been tracking phone resale values on Taobao in order to have data about the secondary smartphone market in China.
In China, the resale value of Apple's iPhone 4 increased by 1.42 percent. The iPhone 4S and iPhone 5 decreased by 14.32 percent and 7.22 percent, respectively. However, Samsung's devices lost significantly more of their value across the board. The Galaxy S III dropped 24.17 percent, the Galaxy Note II fell 23.67 percent, and the Galaxy S IV decreased in value by 14.39 percent.
According to the data Munster has collected from eBay, the iPhone 4 has also increased in value on the U.S. secondary market. The value of an iPhone 4 increased by 10.31 percent since the beginning of April. The iPhone 4S has dropped 11.85 percent while the iPhone 5 has decreased by only 3.75 percent. On the other hand, the value of Samsung's Galaxy S III fallen by 27.32 percent on eBay and the Galaxy Note II has decreased by 35.54 percent.
Besides demonstrating the long-term value that consumers assign to Apple devices, this study also shows that Apple has a certain cachet in the Chinese market. "[T]he iPhone 5 has maintained its value better in China than the Galaxy S IV which shows continuing support for Apple's flagship device within China. We believe this is important as Android dominates China (>75 percent market share) and thus Apple appears to be maintaining mindshare in the high end market," writes Munster.
The iPhone 5's slow secondary price decline also indicates that Apple's current customers are not necessarily holding out for Apple's next-generation iPhone. Not surprisingly, Munster expects the value of an iPhone 5 to drop when the anticipated launch date for the iPhone 5S gets closer.
Follow Nathanael on Twitter (@ArnoldEtan_WSCS)
Don't Miss: Publishers Hate DoJ's Proposal as Much as Apple Does.