Munster to Investors: Don't Get Your Hopes Up About iPad Air Sales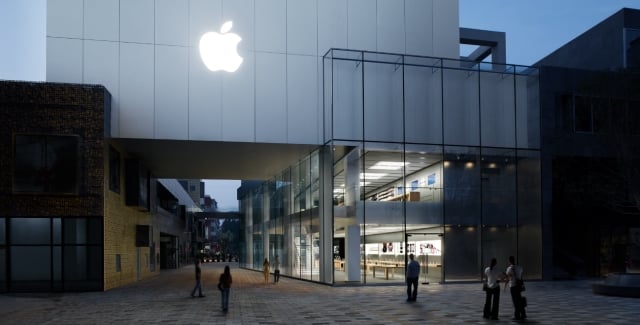 Piper Jaffray analyst Gene Munster has cautioned Apple (NASDAQ:AAPL) investors not to be too optimistic about the lines and weekend sales of the iPad Air tablet that went on sale today.
"We believe lines were slightly better than our low expectations and note that investors need to remember that today is only the launch for the iPad Air (more popular Retina Mini coming later in November)," Munster said in the note, seen by Wall St. Cheat Sheet. Munster points out in the note that the iPad mini has proven more popular than full-sized iPad models, so some consumers will choose to wait for the iPad mini 2 with Retina display rather than purchase the iPad Air. The iPad mini now makes up between 60 and 65 percent of the iPad models Apple sells in a given quarter, the firm said.
Munster said the firm expects Apple to sell between 2.5 million and 3.5 million units of the new iPads this weekend, which is an upward revision from what Munster had previously estimated, but still doesn't come close to the numbers seen at previous iPad launches.
Munster counted 365 people in line outside the Apple Store in Manhattan on Friday at 8 a.m. The launch of the second-generation iPad saw 1,190 people waiting outside the flagship store on Fifth Avenue in March of 2011 and the iPad 3 launch had 750 people waiting in line. The simultaneous launch of the iPad 4 and the iPad mini saw 580 waiting in line at the same store.
The iPad Air went on sale this morning after becoming available in markets around the world yesterday. Apple Insider reports that the device is sold out in Hong Kong, but signs seem to point to a healthy supply in the U.S., so consumers here needn't worry about shortages like were seen with the iPhone 5S back in September.
Jaffray's reiterated its Overweight rating and $640 price rating on the stock, which was down 1.11 percent to $516.89 at the time of writing on Friday afternoon.
Follow Jacqueline on Twitter @Jacqui_WSCS
Don't Miss: Japanese Carrier Sees Quarterly Revenue Spike Thanks to Apple's iPhone.