Needham: Apple Worth Less Than $600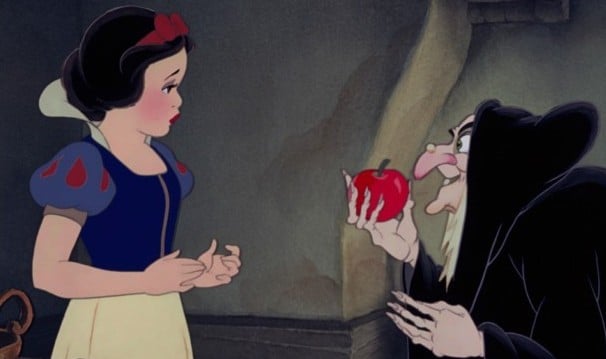 Charlie Wolf of the firm Needham & Co just dimmed one of the few remaining bright outlooks on Apple (NASDAQ:AAPL) shares. Monday, he changed his price target from $710 to $595. His reasoning for the change in price target showed limited faith in many areas of Apple's business, including the iPhone business. Apple may no longer be such a good apple.
The last price target Wolf held for Apple was set in February, which meant he stayed very positive on Apple even after the massive stock drop off that occurred at the end of 2012 and into 2013. His optimism was only topped by Brian White of Topeka Capital, who set his price target at $888 back in April. Many investors used to be positive on Apple, as Fortune noted that the median price target for Apple shares was $770 around this time last year.
Wolf was very particular in reaching his decision about the price target, showing that he believes the Mac, iPod, iPhone, and iPad business are all worth less than they were 6 months. All things considered, he found the company to be worth 16.2 percent less than he did in February.
With the PC market on the decline, it was natural to expect Apple's Mac business to be worth less. Wolf reduced the value per share of that area by 42.3 percent — more than any other segment of business. He determined that Macs were only worth $33.11 per share for investors.
A significant part of the PC decline occurred because of the growing smartphones and tablet markets. So, it would make sense to think those segments of Apple's business could be growing in value, but Wolf didn't think so. While he'd once said the iPhone business was worth about $308 per share, he reduced that to $261.06 for his new price target and he dropped the iPad from about $98 to $61.58.
It makes sense for him to cut Apple down like this for those businesses. Because Apple fits strictly into the high-end smartphone market, it is seeing a smaller share of the growth of the smartphone market around the world. Even if Apple launches the highly anticipated low-cost iPhone, or iPhone 5C, the device could cut into Apple's iPhone margins and still reduce the value of that business. The lower-margin iPad mini had a similar effect — plus Google's (NASDAQ:GOOG) Android has edged in on Apple's turf in the tablet market — with lower margins and cannibalization of full-size iPad sales.
Because it is simply the biggest section of Apple's business, the iPhone is naturally the most important. Even though many are hopeful for Apple to release a low-cost iPhone, Wolf's view makes an upward swing for iPhone business absolutely hopeless. Without the low-cost iPhone, he predicts Apple will just continue bleeding market share to competitors with cheaper phones, like Samsung. With the low-cost iPhone, Apple will just reduce its margins — apparently, Wolf doesn't believe Apple would sell enough of the low-cost iPhone to boost revenue despite lower margins.
Wolf's price-target cut suggests that there isn't much chance for Apple to soon get back to the incredibly high share prices of last autumn. A lack of fast-paced innovation may be among the principle reasons Apple is slipping, as MarketWatch noted Wolf believes.
While this is still just one price target downgrade amid a sea of many price targets ranging from ACI Research's $270 to Topeka Capital's $888, it is an important shift, as it is a reminder that Apple may not be the incredible stock that it once was.
Don't Miss: Can Microsoft Take the Government to the Cloud?
Follow Mark on Twitter @WallStMarkSheet