Netflix Drops on "Euphoria" Concern, New Stuff from Nokia and Apple: Market Recap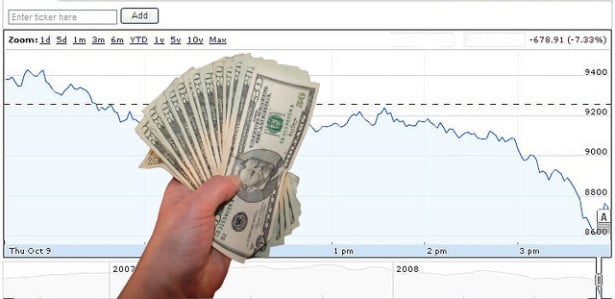 U.S. stocks rose during trading on Tuesday as investors became more confident that the economy isn't ready for the Federal Reserve to pull back on its bond purchases in the wake of the 17-day government shutdown. Payrolls increased less than expected in September after a Labor Department report due at the beginning of the month but put on hold because of the shutdown was finally released. The S&P 500 came close to making its biggest yearly gain in 10 years today.

Gold: +1.87% to $1,340.40 per ounce Oil: -1.44% to $98.24 per barrel U.S. 10-Year: -3.72 to 2.512%
Are American Consumers Shaking Off Economic Conditions? The economy is arguably much stronger now than it was in 2011, during the last debt ceiling crisis, but consumer confidence fell to much lower levels during early October's 16-day government shutdown and corresponding political crisis over spending and the size of the U.S. debt.
Increased Construction Spending Continues to Fuel Job Growth: Construction activity in the United States continued to gain steam in August, according to the U.S. Census Bureau. The seasonally adjusted value of construction put in place increased 0.6 percent on the month and 7.1 percent on the year to an annual rate of $915 billion, beating expectations for a more modest increase of 0.4 percent on the month. Data from July were upwardly revised from an increase of 0.6 percent to 1.4 percent.
Unemployment Rate Finally Drops for the Right Reason: Federal Reserve policymakers and watchers of U.S. economic health finally know how the labor market fared in September. The Department of Labor's most recent Employment Situation Report, originally scheduled for release on October 4 but postponed thanks to the partial shutdown of the federal government, showed an economy growing at a sluggish rate.
Here's your cheat sheet to today's top stocks stories:
Apple (NASDAQ:AAPL) unveiled the latest refresh of its smartphone with two new devices — the iPhone 5S and the iPhone 5S — at a media event just six weeks ago, and the Cupertino, California-based technology company held another special Apple event at San Francisco's Yerba Buena Center today to show off Apple's new iPads.
Starbucks (NASDAQ:SBUX) head in China and Asia Pacific John Culver earlier this week defended his company against a growing number of complaints that Starbucks takes advantage of its international customers by charging them higher prices. The coffee chain soon plans to open its 1,000th store in China's lucrative market, but it has recently received criticism from Chinese state media that isn't helping boost Starbucks's reputation in the country.
Nokia Corp. (NYSE:NOK) held a media event to debut new phones and tablets in Abu Dubai on Tuesday while Nokia moves closer to having its smartphone unit sold to Microsoft Corp. (NASDAQ:MSFT), which provides the Windows operating system Nokia's Lumia phones and tablets run on. Two new products the company unveiled at the event included a 6-inch smartphone, or "phablet," called the Lumia 1520 and a 10.1-inch Windows tablet.

Delta Air Lines (NYSE:DAL) reported earnings on Tuesday morning with net profit climbing $444 million year-over-year to $1.2 billion or $1.41 a share. Analysts had expected Delta to post earnings of $1.36 a share. GAAP income was $1.4 billion, or $1.59 a share. Delta's total operating revenue was $10.49 billion, compared to $9.92 billion a year ago and topping estimates of $10.47 billion.
Netflix (NASDAQ:NFLX) recently announced better-than-expected results for the third quarter, but Netflix shares are hitting the pause button as the company's chief executive officer warns investors about irrational exuberance. Net income for the three months ended September 30 totaled $32 million (52 cents per share), compared to only $8 million (13 cents per share) a year earlier. Meanwhile, Netflix's revenue surged 22 percent, from $905 million to $1.1 billion. On average, Wall Street expected earnings of 47 cents per share.
Panera Bread (NASDAQ:PNRA) closed the regular trading session on Tuesday down 0.20 percent at $162.44 per share, and fell about 3 percent further in post-market trading after reporting underwhelming third-quarter financial results. Total revenue increased 8 percent on the year to $572.48 million, falling short of the mean analyst estimate of $584.19 million. Adjusted earnings increased 19 percent on the year to $1.48 per diluted share, beating the mean analyst estimate of $1.35 per share.
Follow Jacqueline on Twitter @Jacqui_WSCS
Don't Miss: Netflix's Earnings Show That It's Slowly Taking Over the World.