Netflix Vs. Apple: Who Rules Online Video?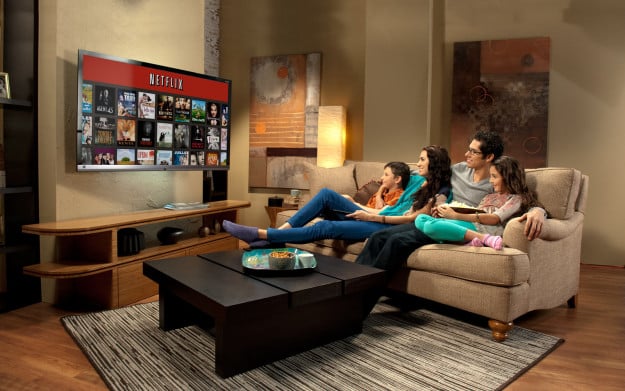 It's no secret that consumers are increasingly moving from traditional sources of entertainment content towards Internet-based content delivery. Two of the biggest beneficiaries of this growing trend have been Apple (NASDAQ:AAPL) and Netflix (NASDAQ:NFLX).  The only question is: which of these companies is actually the leader in this brave new world of online video?
It turns out that the answer depends on what specific type of content delivery method you are measuring. When it comes to video downloads, Apple emerges as the clear market leader. Apple recently released its astounding movie and television show download rates via a press release that stated, "iTunes users have downloaded more than one billion TV episodes and 380 million movies from iTunes to date, and they are purchasing over 800,000 TV episodes and over 350,000 movies per day."
According to research firm NPD Group, Apple accounted for 67 percent of the TV show download market and 65 percent of the movie download market in 2012. Microsoft's (NASDAQ:MSFT) Xbox was iTunes' closest competitor, and it only held 14 percent of the download market for TV shows and 10 percent of the market for movies.
However, when it comes to the subscription-based video streaming market, Netflix emerges as the clear leader. According to NPD Group, Netflix accounted for 90 percent of the subscription video-on-demand market in the first quarter of 2013.
It should be noted that subscription-based video streaming is by far the most popular option for consumers. According to NPD analyst Russ Crupnick via the The New York Times, 19 percent of consumers used a subscription-based service like Netflix to watch a movie compared to only 5 percent that used a video download service like iTunes in the first quarter of 2013.
Approximately 74 percent of consumers bought or rented a Blu-ray disc or DVD.  Although Apple does not offer its own subscription-based video streaming service, it does offer Netflix and Hulu through its Apple TV digital media receiver.
If Apple does decide to eventually try its hand at subscription-based video streaming, it could potentially upset Netflix's current market dominance. Crupnick notes that, "We've seen big name entertainment retailers lose share, and even close, as their customer satisfaction metrics faded; however, that's clearly not the case with iTunes. Customers are quite happy with the store."
Here's how Apple and Netflix closed out on Friday.
Follow Nathanael on Twitter (@ArnoldEtan_WSCS)
Don't Miss: Is This the Long-Awaited iPhone 5S?