Netherlands Supreme Court to Apple: Samsung Not Infringing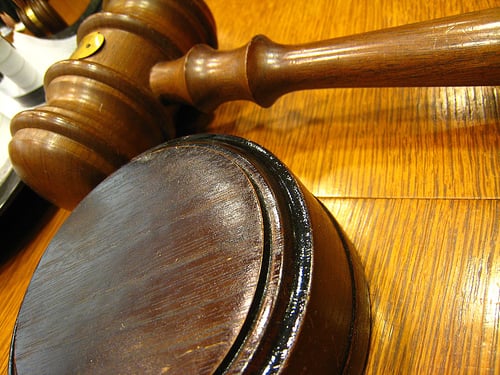 The Netherlands Supreme Court has ruled against Apple (NASDAQ:AAPL) in a patent-infringement case in which the Cupertino-based company was accusing rival tablet maker Samsung (SSNLF.PK) of copying the design of the iPad. Apple was seeking to ban the import of Samsung's Galaxy Tab 10.1 device into the Netherlands.
According to the Dutch-language website Nu.nl, Apple holds a European design patent on the iPad. At the heart of the case was the rectangular shape and rounded corners of Apple's iPad design. Although the court agreed that the iPad has a "unique character," it also noted that there were enough significant differences between the iPad and the Galaxy Tab 10.1 that a consumer could easily tell the difference.
The court also noted that media company Knight Ridder created a concept video for a product called "The Tablet" in 1994. This device is uncannily similar to Apple's iPad that debuted over 15 years later. Due to this and other "prior art" examples, Apple is only afforded a minimal amount of design protection through its patent.
This Supreme Court ruling confirms an earlier ruling by a Dutch appeals court that also concluded Samsung's tablet does not infringe on Apple's patented design.
After the verdict a Samsung Netherlands representative stated that, "We are pleased with the ruling of the Supreme Court today, which confirms our position that our Galaxy Tab products do not infringe on Apple's design rights. Apple was not the first tablet designed with a rectangular shape and rounded corners. The origin of the registered design features of Apple can be found in numerous examples of prior art."
Apple has not released a statement in response to the ruling. Apple closed down 0.41 percent, or $1.85, at $449.73 on Friday. Here's how Apple has traded over the past week.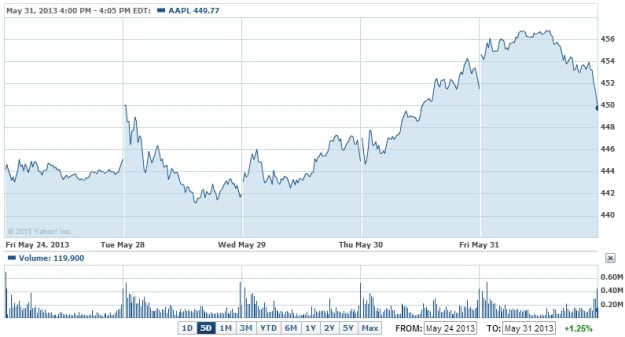 Follow Nathanael on Twitter (@ArnoldEtan_WSCS)
Don't Miss: Analyst: Apple Is Ripe for a Buy.