New Audi Vehicles to Run on Android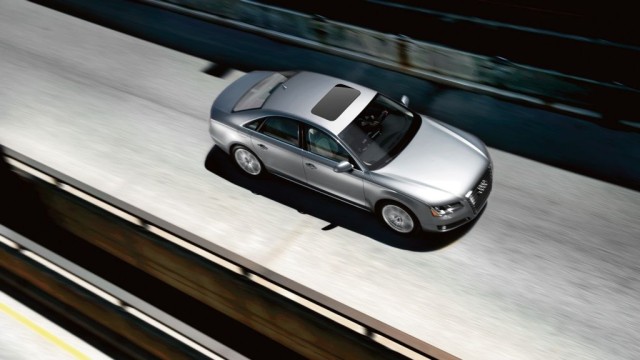 Google Inc. (NASDAQ:GOOG) is partnering with German automaker Audi AG to create a dashboard information and entertainment system for a car based on the tech giant's Android operating system. The new tech will be displayed at the Consumer Electronics Show in Las Vegas next week, according to people familiar with the matter who spoke to The Wall Street Journal.
Audi is just one of the companies Google will announce it's working with on the connected car project. Chipmaker Nvidia (NASDAQ:NVDA) is also expected to be a partner, in addition to other auto companies. The system will reportedly allow car owners to access music, navigation, and apps similar to those on Android smartphones.
Google is racing to beat rival Apple (NASDAQ:AAPL) in providing smartphone-like systems in cars based on their competing operating systems. Apple announced in June that it was partnering with Honda (NYSE:HMC), General Motors (NYSE:GM), BMW, and Mercedes-Benz on dashboard systems that interact with iOS devices, the Journal reports.
Now that the smartphone and tablet markets are becoming more heavily saturated, the automobile is seen as the next big frontier for smart technology. Not only will connected cars provide the same entertainment and information apps that can be found on a smartphone, but these partnerships between technology and auto companies are helping the market move closer toward creating self-driving vehicles.
Google has already been working on self-driving cars since 2010, having created technology that allows vehicles to drive themselves through the congested streets of San Francisco. If Android becomes the standard operating system used in vehicle dashboard technology, then Google will have a major leg up over Apple in terms of automotive tech. But, as with smartphones, the operating system used in a car will likely vary based on user preference.
More from Wall St. Cheat Sheet:
Follow Jacqueline on Twitter @Jacqui_WSCS