New Google Maps Cuts Through Traffic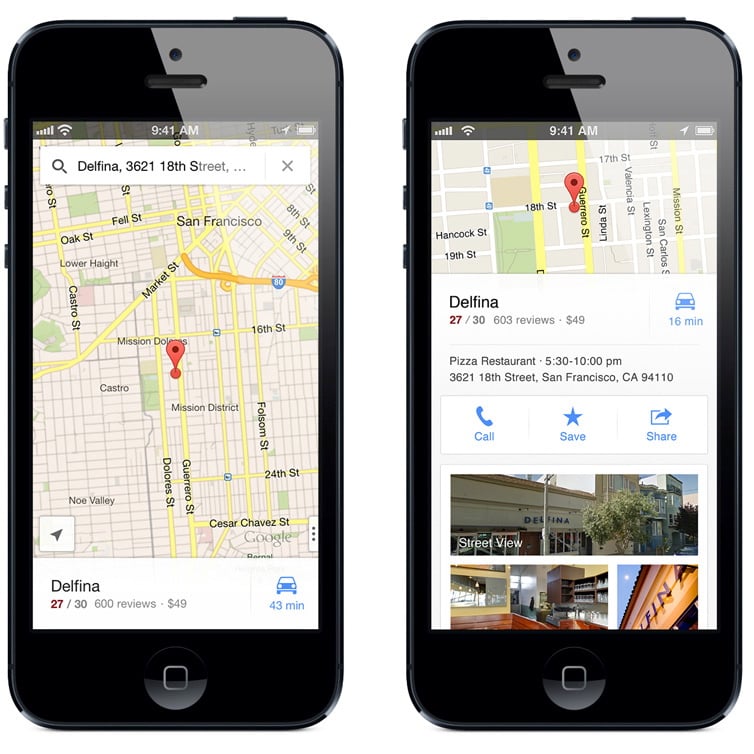 Google Inc. (NASDAQ:GOOG) announced its updated maps app for Android mobile and tablet users Wednesday. It sports a new design, enhanced traffic navigation, and new ways to search for points of interest.
Daniel Graf, the director of Google Maps, posted on Google's official blog that the new mapping experience will make exploring the world and getting to places much faster. "Helping you find great places is what we love to do," he said in the blog post. "And as more of us use mobile phones and tablets in our daily lives, information that's useful to you isn't just about what you need, but also where you might find it. Wednesday's update is an exciting step forward for Google's maps, one that we hope will make it faster and easier for you to explore and discover places you want to go."
According to Google, the revamped mobile app builds on the design the company released for iPhone in December but comes equipped with a few additional search and navigation features. It is also the first dedicated app for Android tablets and iPads.
One of the new features is called Explore, which is a way to visually browse and discover new places without typing, the tech company says. The user taps the search box and cards pop up recommending popular places to eat, drink, sleep, and shop. In addition to reporting current traffic conditions, Graf said two more features had been added to help users navigate while on the road.
"You can now see reports of problems on the road and tap on them to see incident details," Graf said. "While on the road, Google Maps will also alert you if a better route becomes available and reroute you to your destination faster. This feature is available only on Android and is coming soon to iOS."
As part of the update, Google has created a dedicated tablet design that includes the new features. However, Graf also posted that Google was retiring Latitude on August 9 and making changes to offline and My Maps. "One important change you should know about is that Latitude and check-ins are no longer part of the new Google Maps app. We understand some of you still want to see your friends and family on a map, which is why we've added location sharing and check-ins to Google Plus for Android (coming soon to iOS)," Graf said.
The Google Maps app is gradually rolling out globally in Google Play and will be available soon in the Apple (NASDAQ:AAPL) App Store.
Don't Miss: With Nook and Samsung Out of the Way, Kindle Gets Ready to Play.