New iPhone Devices Are Whetting China's Apple Appetite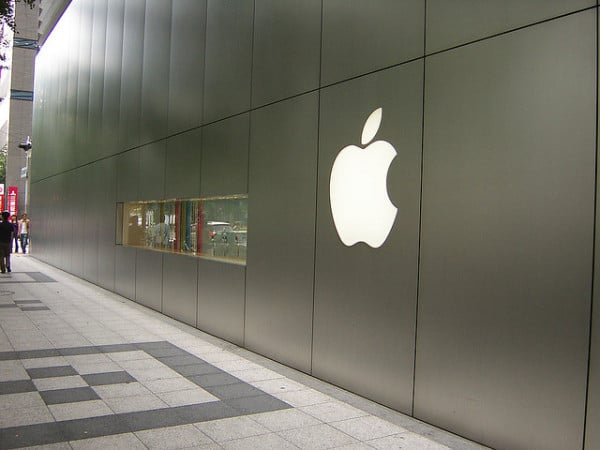 After Apple's (NASDAQ:AAPL) latest earnings report card, Chief Executive Officer Tim Cook was grilled over the company's struggle in the world's largest smartphone market: China.
Though Cook remained optimistic during the earnings call, marking Apple's progress in the region and his new strategies moving forward, many analysts and investors were leery about betting on Apple's China momentum. Now it looks as though the company's hard work is finally paying off — because a recent AlphaWise survey highlighted by CNN illuminates that more and more Chinese consumers are gearing up to jump on the Apple iPhone train, especially if it comes through with the launch of its lower-cost iPhone 5C.
Although the launch of the iPhone 5C along with the iPhone 5S won't be confirmed until September 10, more and more speculation is growing that these Apple rumors will ring true, and the company will have a lot of happy budget consumers on its hands. Now, this recent AlphaWise poll demonstrates that the cost-conscious Chinese buyers won't be the only ones gearing up to get their hands on the new Apple devices — its wealthy consumers will be too.
CNN explains that the survey polled 2,000 Chinese mobile phone owners, and was purposed to assess the interest affluent Chinese consumers had in Apple's new line of iPhones. AlphaWise found that Chinese consumers would show a significantly higher interest in purchasing Apple devices if the company comes through with its budget iPhone 5C, and the majority of them would accept a US $486 or RMB 4,000-price tag, which is 22-percent higher than where industry sources believe the Cupertino, California-based company will price it.
That figure could also rise even further if Apple is eventually successful in partnering with China Mobile's 3G and 4G networks. Though this prospect once seemed daunting, it may be more likely now that Cook has made several recent visits to China on official iPhone duty. The CEO is reported to have been in contact with China Mobile, the world's biggest carrier, as he works to access whether the company's future plans could help some of its 7 million subscribers become iPhone users.
While it is still unclear how far Cook has progressed in the negotiations process, considering China is Apple's second-largest market, analysts believe that this is one of the company's biggest focuses. AlphaWise evidences the necessity of a partnership further with the report that 29 percent of potential smartphone buyers would be more likely to purchase Apple mobile products if they were compatible with the country's 3G and 4G networks. That could ultimately help raise Apple's share in China's mobile market by 6 points and shows why Cook is so adamant about the possibility of a partnership.
In addition, the iPhone 5C and a potential partnership with China Mobile aren't the only things brightening Chinese consumers' Apple spirits. Even the new rumored high-end iPhone is appealing to many of the country's affluent buyers and getting them excited about buying an iPhone. When smartphone buyers were surveyed in January whether they would choose an Apple smartphone over other companies' offerings, only 19 percent claimed they would. However, now, 23 percent of them maintain an Apple loyalty,  evidencing the rising Chinese consumer interest in Apple's products.
Thus, the company's new line of iPhones thus are proving to be affective at whetting Chinese consumers' Apple appetites. Now all the tech giant needs to do is deliver — and we'll find out if it'll be able to do that September 10.
Don't Miss: Do Macs Still Matter to Apple?