New iPhones Launch, Boeing Gets Big Lufthansa Order: Morning Buzzers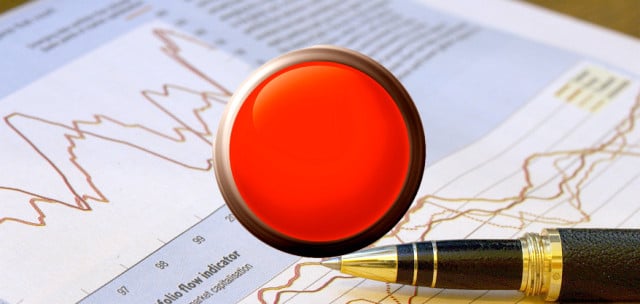 U.S. stock futures fell Friday morning after Federal Reserve Bank of St. Louis President James Bullard said the vote not to cut back on stimulus was a close one, and that a "small" taper could be possible for October. Earlier this week, the Fed made a surprise decision not to cut back on quantitative easing, as there isn't enough evidence that the economy has recovered enough to support the tapering of bond purchases.
Futures at 8:30 a.m.: DJIA: -0.12%, S&P 500: -0.18%, NASDAQ: +0.03%.
Here's your cheat sheet to today's top stories.
Boeing (NYSE:BA) received an $11 billion order for 34 of its 777-9X planes from Deutsche Lufthansa (DLAKF.PK). The German carrier also ordered 25 A350-900 jets worth $8 billion from Boeing's European rival, Airbus, according to a Reuters report. The new Boeing and Airbus jets will reduce Lufthansa's fuel costs by 25 percent to help the company better compete with rivals on routes to Asia.
Apple's (NASDAQ:AAPL) iPhone 5S and 5C went on sale Friday morning in 10 countries around the world including the U.S., China, Japan, and Australia. A CNET report from Apple's Fifth Avenue store in New York seems to confirm rumors that supplies of the 5S, especially the gold version, will be limited, as customers who have been waiting outside the Manhattan Apple store for days still couldn't get their hands on one of the devices.
Twitter's initial public offering, which is expected to happen before Thanksgiving, could raise $1 billion, according to a Reuters report. Twitter has been valued at about $15 billion by analysts, and the site is in talks with various banks on underwriting the IPO, three sources familiar with the matter told the publication. Goldman Sachs (NYSE:GS) is the lead adviser on Twitter's IPO, which is being headed by the firm's chief financial officer, Mike Gupta.
Prudential Financial (NYSE:PRU) has been designated a "systematically important financial institution," according to The Wall Street Journal. Non-banks AIG (NYSE:AIG) and GE Capital (NYSE:GE) have also received the designation; the label means Prudential will be subject to stricter government scrutiny. Prudential challenged the label earlier this year, but to no avail. The designation was set in place in the wake of the financial crisis so that institutions that could pose a risk to the broader financial system can be more closely monitored by the government.
Follow Jacqueline on Twitter @Jacqui_WSCS
Don't Miss: Is Mr. Market Ready for Another Debt Ceiling Debate?