New Macs & iPads Could Be Ready for Christmas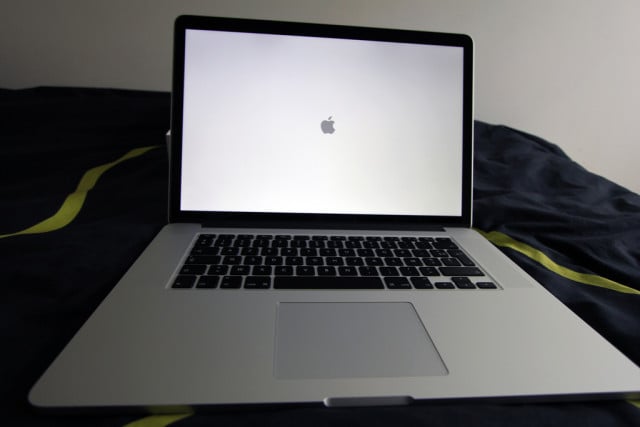 French website MacG.co has said that Apple (NASDAQ:AAPL) will release new MacBook Pro laptops by the end of the month and a new Mac Pro desktop computer by mid-November, according to a report from Apple Insider.
The site claims that 13-inch and 15-inch MacBook Pros will become available on either the 24th or 25th of October, and the Mac Pro will be available on November 15. The site also made some speculations about the release date of the new iPad line-up, although Apple Insider said the dates were "suspect" because Apple usually only debuts new iOS devices on Fridays. MacG.co said that the iPad 5 and the second-generation iPad mini will be released on either the 30th or the 31st of this month.
Apple has announced it's holding a press event to unveil some new devices on October 22. Analysts expect the company to show off the iPad 5, the iPad mini 2 with a Retina display, new MacBook Pros, and possibly give a ship date for the already announced Mac Pro. Whether or not the MacG.co rumors are correct, a late October release date suggests that the new devices will be available in time for the holiday shopping season.
If the iPad speculation rings true, it could be highly troubling for any of Apple's tablet competitors who hoped to steal a little of Apple's thunder for consumers in the market for a new tablet over the holidays. Last year the iPad mini and the iPad 4 went on sale November 2 and Apple sold a total of 3 million of the devices in three days.
A new iPad line-up by the holidays could crush Microsoft's (NASDAQ:MSFT) dreams of revitalizing its Surface tablets. MacG.co didn't specify if the dates are when the it believes devices will be available for order or will be on hand for physical purchase.
Follow Jacqueline on Twitter @Jacqui_WSCS
Don't Miss: Ex-CEO to Apple: Make a Big Acquisition.