New Research Confirms Apple's Not Doing Well in China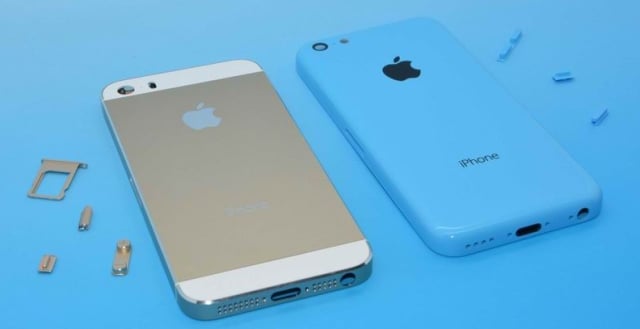 A new study from ABI Research has shown that Apple (NASDAQ:AAPL) is continuing to lose smartphone market share in China to rivals Coolpad, Lenovo (LNVGY.PK), and Xiaomi. Apple's resistance to offering lower-cost devices will continue to hurt the company's performance in China, which is the world's largest smartphone market.
The study, titled "Coolpad, Lenovo, and Xiaomi Prove Their Worth in China's Booming Smartphone Market" and seen by Wall St. Cheat Sheet, showed that Samsung (SSNLF.PK) is still the smartphone leader in China, with its Galaxy devices accounting for 17 percent of smartphone sales in the country during the second quarter of 2013. Lenovo came in second, with 13 percent; Coolpad had 10 percent; and Xiaomi had 6.5 percent.
Lenovo, Coolpad, and Xiaomi only sell smartphones in China, but since the country accounted for 28 percent of smartphone sales globally, those companies combined made up 11.1 percent of smartphones shipped worldwide in the second quarter of 2013. These Chinese companies are continuing to use cheaper hardware and are pricing their devices more aggressively, while Apple is seemingly unable to create an inexpensive iPhone model.
"Even though these [original equipment manufacturers] are only selling into the Chinese market, the size of the market has allowed them to achieve shipment volumes that place these OEMs in the top 12 globally," said ABI Research senior analyst Michael Morgan. "It is not hard to imagine these OEMs as global competitors within the next 2 years."
Added senior practice director Jeff Orr: "China has proven to be an excellent environment for local OEMs to test and prove their business models. In time it will be interesting to see if their unique home-field advantages can be leveraged beyond the Chinese market."
After Apple unveiled its iPhone 5C, which was expected to be a cheap device designed to target emerging markets, analysts and investors were left disappointed. The device had been expected to be priced between $300 and $400, but ended up costing $549 without a contract. Even though many Chinese carriers are offering big discounts on the device, Apple's reluctance to make a cheap iPhone has left many anxious about the company's ability to perform in emerging markets.
As the smartphone market becomes more saturated, smartphone makers will become increasingly dependent on emerging markets like China for growth. This could lead to drastic consequences for Apple if the company doesn't produce a cheaper device that can perform in such markets.
Follow Jacqueline on Twitter @Jacqui_WSCS