News Corp Disappoints, T-Mobile's Big Stock Offering: Morning Buzzers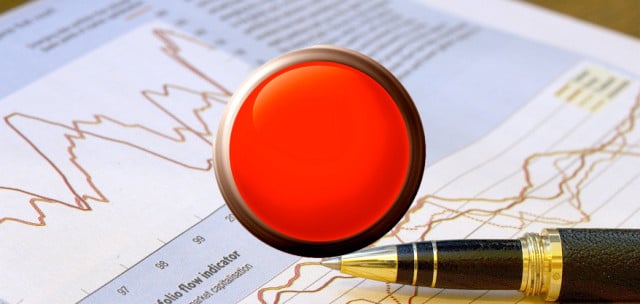 U.S. stock futures fell Tuesday morning after the Dow hit a record high on Monday. The Federal Reserve's bond purchases have helped boost the Dow and the S&P 500 to new records this quarter, and investors are closely watching for signs as to when the central bank will begin tapering those purchases. The majority of economists surveyed by Bloomberg believe that the Fed won't begin tapering until March despite better-than-expected economic data during the month of October.
Futures at 8:30 a.m.: DJIA: -0.09%, S&P 500: -0.2%, NASDAQ: -0.24%.
Here's your cheat sheet to what's buzzing on Tuesday morning.
News Corp (NASDAQ:NWS) on Monday reported its first quarterly financial results after splitting from 21st Century Fox (NASDAQ:FOX). News Corp's revenue fell 3 percent, more than analysts had been expecting, to $2.26 billion. Earnings per share of 3 cents also came in below estimates, but the company posted a profit of $27 million versus a loss of $92 million last year. News Corp was most hurt by a large drop in sales of its Australian newspapers, and many have questioned whether Rupert Murdoch's beloved print titles will be able to adapt to changes in the newspaper industry.
Apple Inc. (NASDAQ:AAPL) and Samsung Electronics (SSNLF.PK) are due back in court this week to decide how much Samsung will have to pay Apple for infringing on Apple's patents. Samsung is facing a penalty of up to $1 billion in damages. The New York Times pointed out that the $1 billion figure won't greatly affect the finances of either company, but the decision will have an impact on how juries calculate damages in future patent infringement cases, which is important to Apple and Samsung, as they're embroiled in several other patent suits, as well.
T-Mobile US (NYSE:TMUS) is planning a stock offering of close to $2 billion as the fourth-largest wireless carrier in the U.S. looks to raise money to expand its 4G network. T-Mobile, which advertises itself as the "un-carrier," has been making aggressive pushes to better compete against AT&T Inc. (NYSE:T) and Verizon Communications (NYSE:VZ), which dominate the American wireless market. T-Mobile added more subscribers than expected last quarter but is still losing money, posting a net loss of $36 million.
Vodafone Group (NASDAQ:VOD) posted third-quarter results in Britain this morning, with the U.K.-based wireless carrier showing a 4.9 percent drop in organic service revenue due to price cuts imposed by European regulators and greater competition for its European services, according to Reuters. Vodafone also announced that it's planning to pour $7 billion into improving its networks in Europe through March 2016. The cash will come from the $130 billion sale of Vodafone's stake in Verizon Wireless to Verizon Communications.
Follow Jacqueline on Twitter @Jacqui_WSCS
Don't Miss: News Corp's Q1 Earnings Show Tough Environment for Print News.